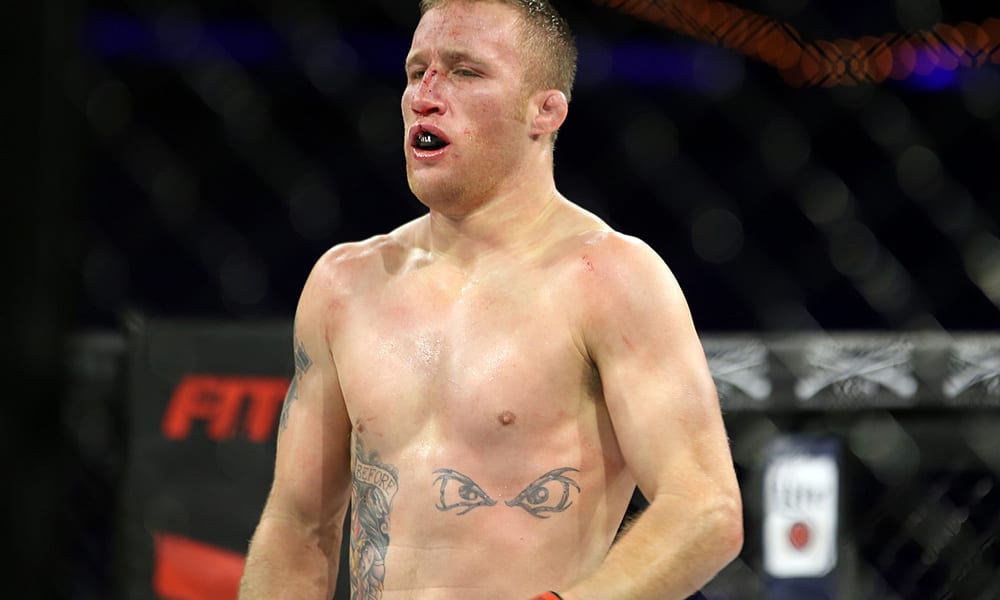 Justin Gaethje's three fights in the UFC have been incredibly crowd-pleasing affairs. There is just one problem: he has lost two of them.
Gaethje, the former World Series of Fighting (now Professional Fight League) 155-pound champion, entered the UFC last year with an unbeaten 17-0 record and doubled down on his potential with a debut victory against Michael Johnson.
However, since that introduction he has lost two straight slobberknockers against Eddie Alvarez and, more recently, Dustin Poirier. Hardly the ideal preparation for a fighter who has intentions of holding UFC gold.
Next up for Gaethje is a bout with the talented, and often under-appreciated, James Vick. A win here is crucial to Gaethje's future in the UFC, but that is easier said than done against the 13-1 Vick.
Speaking with MMANytt, Gaethje elaborated on what it would take for him to consider stepping away from the sport, and it involved the world title.
"When that's not my goal, I will retire," Gaethje said. "I want to be the best. I want to be the best in the world.
"I'm going to be more comfortable in a sense and I'm going to be more vigilant in not getting comfortable in the fight. That comes with experience so yeah, I'm excited to out there and do it again.
"If you watch the fights, you have to understand how close either one of us were to getting the 'W' and finishing that fight," Gaethje said, referencing his last two fights. "For James Vick to sit here and say I'm a 'B' league fighter and I don't deserve the accolades that I'm getting — the bonuses, the main events — they guy just doesn't get it.
"I'm painting a pretty clear picture of what pure effort can achieve in this sport and if you don't want to pay attention, that's not my problem."
Comments
comments