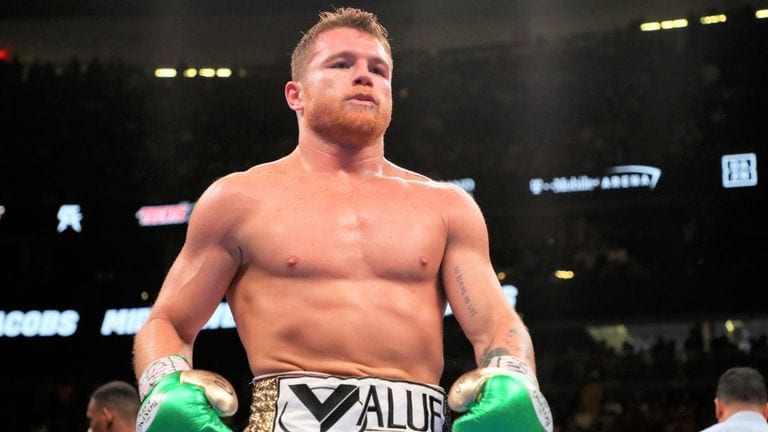 Dana White has entertained boxing-MMA crossovers in the past — but he says this won't be the case with Jorge Masvidal or Khabib Nurmagomedov, after reports online linked the pair with a boxing match with one of pugilism's biggest stars, Saul 'Canelo' Alvarez.
Canelo, arguably the biggest star in boxing at the moment, filed a lawsuit against his promoter Oscar De La Hoya and broadcast DAZN last week amid reports that Canelo was unhappy with their deal after DAZN cut the guarantee sum for Canelo's next fight after they were said to be unhappy with the level of competition the boxer has faced.
It was reported that DAZN have an agreement for at least one 'premium' fight per year which, according to reporter Dan Rafael, would include the likes of Gennady Golovkin, Jorge Masvidal, Khabib Nurmagomedov or even De La Hoya himself.
Responding to the reports, UFC boss White said that there was no chance of anyone under contract to him fighting Canelo and said that the links are a sad reflection of the state of boxing today.
"That's f***ing hilarious," White told the media in Las Vegas, including The Mac Life.
"I don't even know what to say to that, that's hilarious. But, are you shocked? That's the state of boxing, it's really where those guys are at. I don't even know what to say to that."
–
Comments
comments