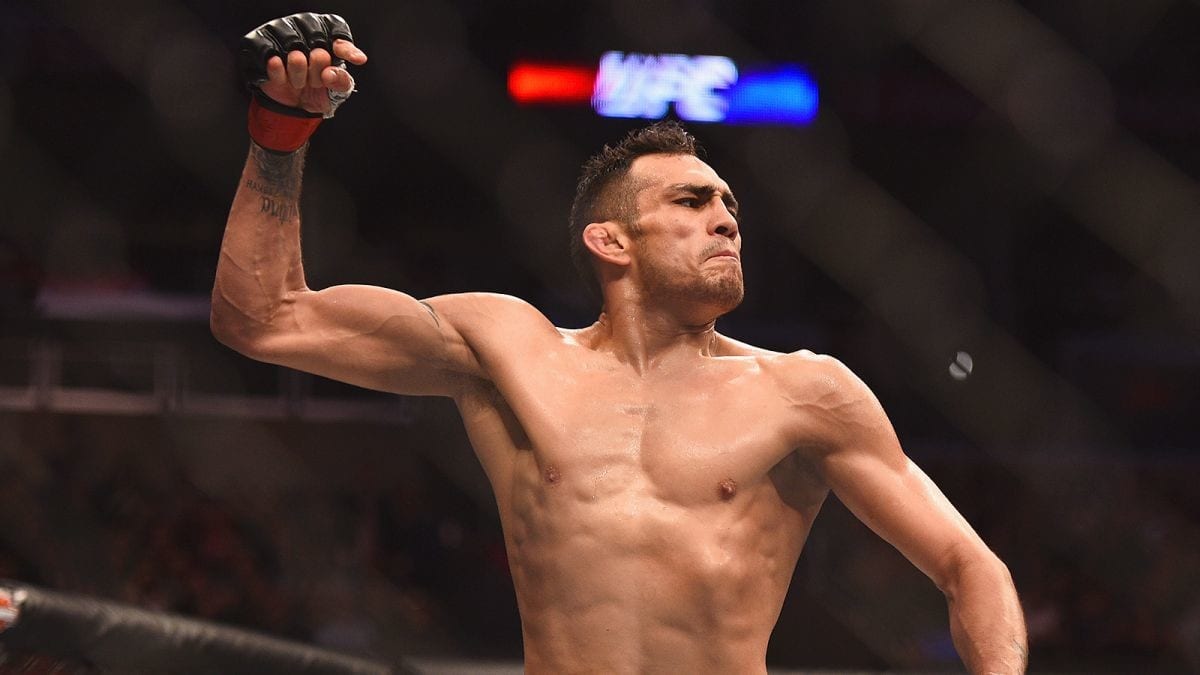 Tony Ferguson is the kinda guy who would make weight for a non-existent fight.
Despite his fight with Khabib Nurmagomedov Justin Gaethje falling apart last weekend due to, well, a global pandemic, Tony Ferguson took the somewhat unusual step of making the 155-pound championship weight anyway. It is a move that perhaps no other fighter in mixed martial arts would do, given the toll that cutting weight can have on someone's body — particularly if there is no fight, or payday, immediately following it.
Despite the relative strangeness of the move, Daniel Cormier was mighty impressed and said that it is something that his AKA teammate Nurmagomedov wouldn't consider doing in a million years.
"Tony Ferguson stepping on the scale at 155, that tells you how disciplined this man is," Cormier said to Ariel Helwani on ESPN this week. "How disciplined is Tony Ferguson to get all the way down to the championship weight with nothing to gain?
"That's a boss move. I know Tony and I don't have the best relationship, but that is a boss move. Tony Ferguson stayed the course. And that tells me that come May 9th, that dude is dangerous for anybody, because he's so disciplined and so in tune with himself right now going into this fight.
"More than anything, it speaks to the mental toughness of Tony Ferguson," Cormier said. "That's really what that is. Now, I don't think anyone should question that, and I believe that if they do, it's misguided. It's very misguided, because the dude did something that most fighters won't do.
"I'm telling you this right now, I love Khabib, but he wouldn't do that. He wouldn't make the weight for nothing. He won't suffer through that for no reason."
Comments
comments