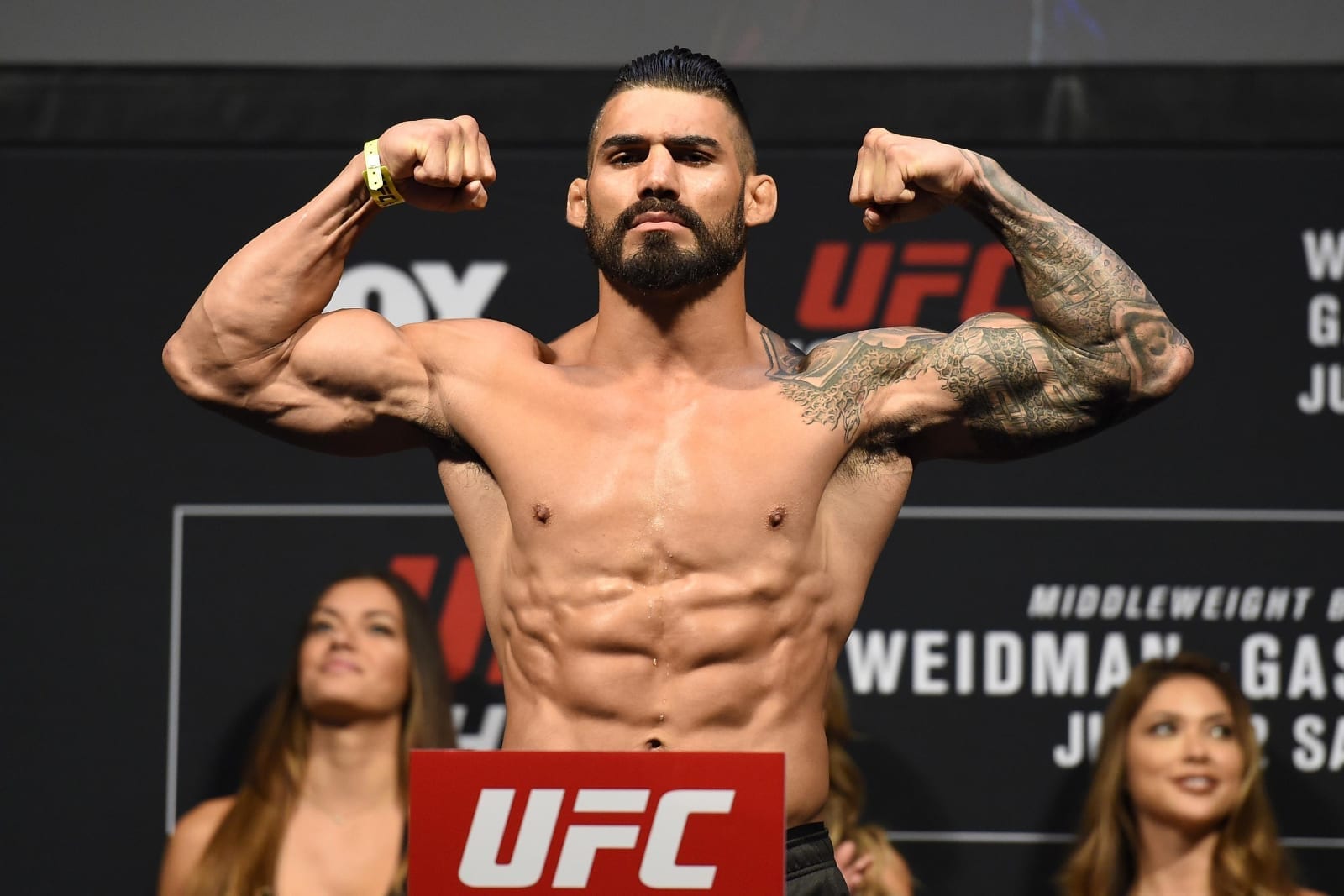 The global coronavirus pandemic has already has its impact felt in the world of sport, with the majority of major sporting entities across the world closing their doors amid measures designed to mitigate the spread of Covid-19.
However, one such sports league trying their hardest to maintain a 'business as usual' approach during the pandemic is the UFC. They have, of course, been forced to cancel a handful of events in recent weeks — including UFC London and last weekend's UFC 249 — in the wake of the global health crisis, but have announced plans for a May 9 event headlined by the Tony Ferguson vs. Justin Gaethje fight which was to take place last weekend, itself a replacement for the Ferguson-Nurmagomedov bout which was cancelled for a fifth time due to the health crisis.
So far, no current UFC fighters have been reported to have tested positive for the illness but that changed on Monday when welterweight fighter Lyman Good revealed to Ariel Helwani of ESPN that he had contracted the virus, and that it was like nothing he had ever experienced before.
"I knew something was up. I know my body. I've been through it all. I've been through a lot of injuries and a lot of other things," he said. "But this was different.
"As a professional athlete, we're always constantly pushing our bodies. For me, my body was like my point check to see how physically I feel and everything. And my body just wasn't there at all. 'My real concern was really just my teammates, my coaches and anyone I was exposed to. God forbid they get it, they spread it, and someone else gets sick really bad. I would feel responsible.'
Good admits that he kept his diagnosis hidden for some time. He was, he says, wary of feeding into the growing fear around the situation but says that he took measures to ensure he didn't spread it to others. Now recovered, he is keen to move on from the potentially deadly situation.
"[My girlfriend and I] didn't want to feed into the fear, the imminent fear going on in society now. 'It's a pandemic, it is a real thing happening. But I didn't want to stoke the flames. I don't want people to feel bad for me and or to say this whole situation is messed up,' he said. 'It is, but at the same time I was fortunate enough to beat it. 'Now, let's get through this, let's stay connected. Stay positive. We'll get past it, there's better times on the way.'
Comments
comments