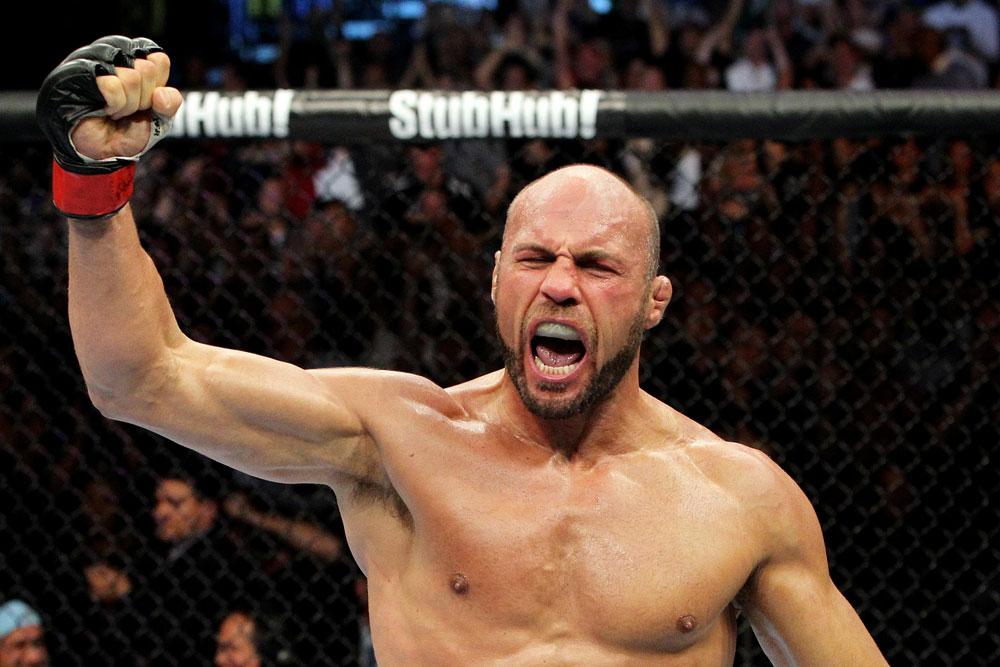 UFC Hall of Fame fighter Randy Couture has already come out of retirement in the past.
Famously, the UFC legend ended his exodus from the sport to come back to defeat Tim Sylvia for the heavyweight title at the age of 43, a fight which added 'The Natural' to a very short list of fighters who had won titles in two separate UFC weight classes.
These days Couture, who is 58, says that his time as a fighter is well behind him and has several other irons in the fire, such as a Hollywood career which has seen him star in The Expendables action movie series alongside a who's who of veteran movie stars — but it is one such figure that Couture says he could be tempted to fight if the situation ever presented itself, and he says much of it stems from a conversation overheard by fans he had with analyst Jay Glazer at a UFC event several years back.
As Couture explained to MMA Junkie: "Jay, jokingly said, 'Hey, we were just talking about you. Who would you come out of retirement to fight?' "I said, 'Well, if Steven Seagal would sign the contract, I would come out to fight him.
"Obviously, I was joking. Jay was joking. But the other three journalists that were standing there took that seriously. They went to Seagal and said, 'Oh, Couture said he'd come out of retirement if you'd fight him.' He, of course, had a very entertaining response to that."
But while this began as a joke (and likely still is), Couture says that he very much disapproves of Seagal — and particularly due to stories of how badly the former 'Under Siege' star is said to treat stunt performers on set.
"That would be the guy," Couture added. "Everybody knows the rumours and all that stuff regarding stuntmen getting injured doing scenes and stuff with him, which does happen on occasion but is not the norm. It seemed like he went out of his way to make it a point of putting a little extra on those situations where you could hurt somebody to make himself look better and prove he was legitimate.
"That's where I got started. I got started in stunts. I was lucky enough to get some real acting gigs. For all the stuntmen out there, I will stick to my guns and say Seagal would be that guy."
Comments
comments