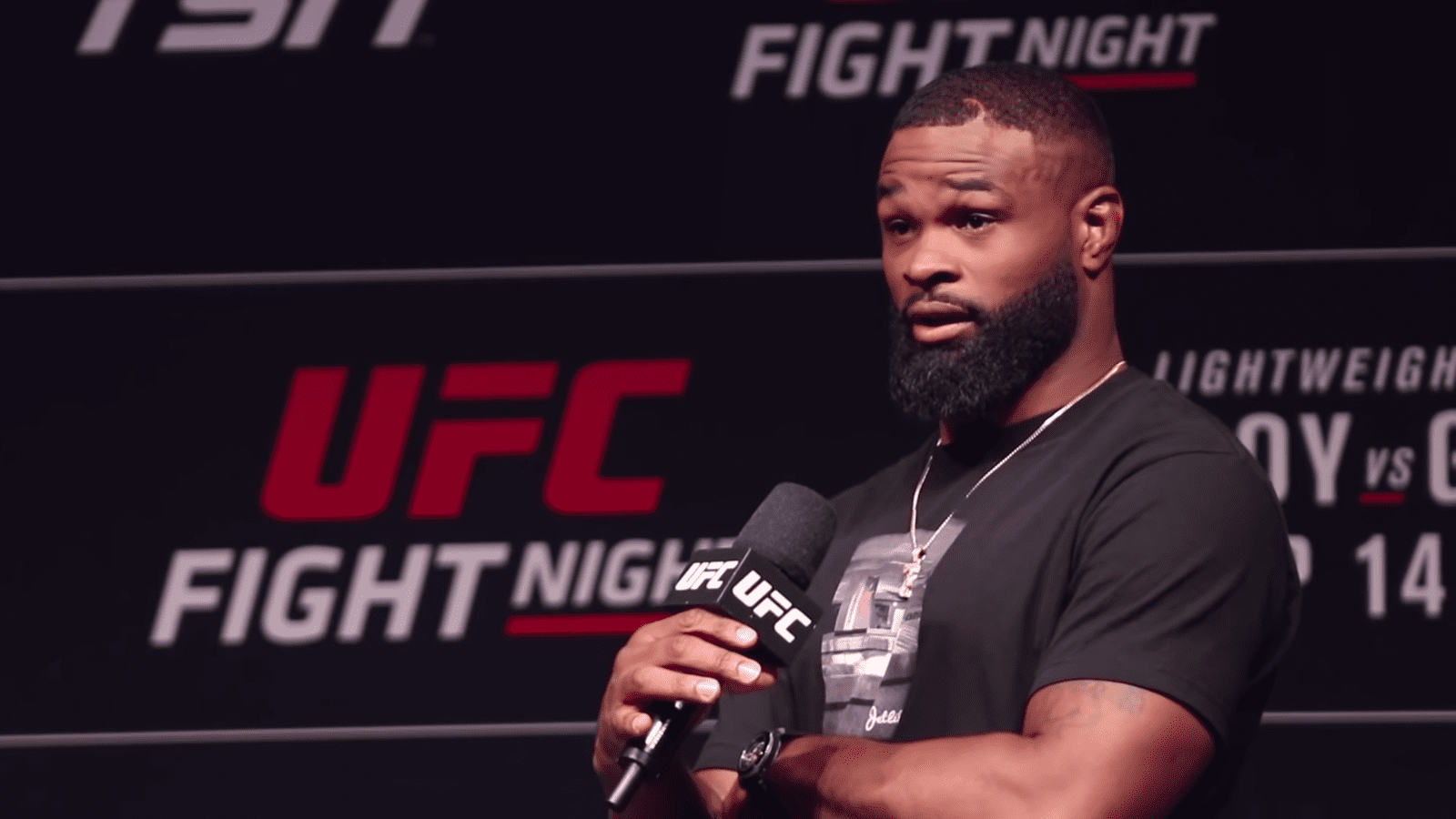 Let's face it, much of the combat sports world is hoping for a Tyron Woodley win when he faces YouTube bad-boy Jake Paul later this month — but Bellator middleweight Gegard Mousasi doesn't like his chances.
Woodley will look to do one better than his friend and training partner Ben Askren when he takes on Paul in the boxing ring on August 29 in what most are calling Paul's first test against a fighter who actually possesses the power necessary in his hands to score a knockout.
But according to Mousasi, Woodley will likely finish second best when the fists start flying.
"Because [Paul] brings a lot of attention and he does promote it well," Mousasi said to MMA Fighting. "People don't like him, but I think he's a decent boxer and he brings a lot of viewers. So it's entertainment. This fighting business is entertainment. This is not the Olympics where it's all for sport. At the Olympics if you win gold, you get $30,000. At least this is entertainment, you get paid much better. This is, first, entertainment, and then it's sport. So yeah, Jake Paul is a good thing, I think, and they're doing well.
"You know, Tyron Woodley is 40, he has lost all of his [recent] fights. They chose him because he's a short guy, he's not a boxer. I don't know why people think he can box. Who said Tyron Woodley is a boxer?
"He has one right hand with a small glove. One-hundred percent, it's not going to go well for him. But it's going to make money and I wish him well, and I don't have anything against Tyron Woodley. But let's be honest, they didn't choose him because he's going [win]. Jake Paul chose him because he thinks he's beatable."
Mousasi is correct that Woodley has lost four straight in the UFC, but those did come against Kamaru Usman, Gilbert Burns, Colby Covington and Vicente Luque, all of whom are fighters who have been in good form in the UFC welterweight frame.
Can the former UFC champion get back to winning ways against a fight novice? We find out in just a couple of weeks' time.
Comments
comments