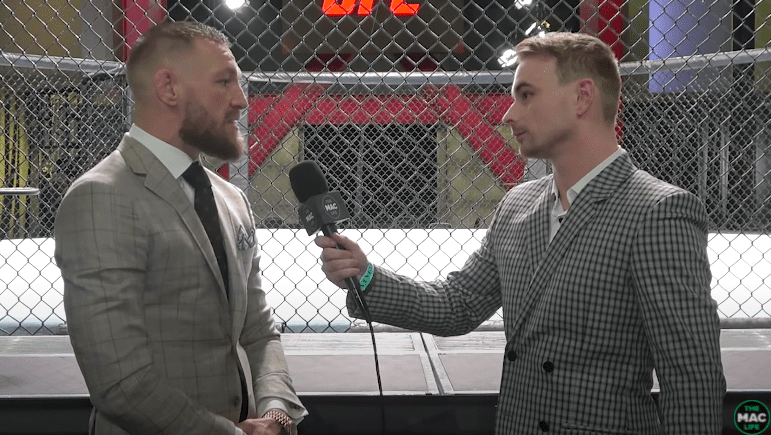 Conor McGregor has made a career on calling his shots, and the latest of his soothsaying predictions says that he will regain UFC gold in Las Vegas before the year is out.
First things first: McGregor has a task in front of him this weekend when he takes on the first trilogy bout of his career in a fight which should bring some sort of conclusion to a rivalry with Dustin Poirier which began back in 2014 and saw its second chapter this past January.
Now though, with Las Vegas in full swing and a 'McGregor show' very much in town, the Dubliner says that he will once again hold aloft a UFC title — and predicts this will happen before the end of 2021.
"That Allegiant Stadium is where we're heading," McGregor said exclusively to The Mac Life. "I feel maybe Christmas time in December.
"That world title will be contested at the Allegiant Stadium here in Las Vegas, I'd imagine so, I like the look of it, it's called the Death Star as well and that's what I'm feeling like right now, a death star.
"I'll be the twelfth lightweight title holder and this is my 12th UFC main event this Saturday and I'm aiming for my 20th mixed martial arts knockout."
12 is, of course, a recurring number for McGregor given that he hails from the Dublin 12 area of Ireland's capital city, something which he further referenced when he launched his fiercely popular brand of Irish whiskey, Proper No. Twelve, a few years back.
The current 155-pound champion, Charles Oliveira, is expected to be in attendance at UFC 264 this weekend — but if McGregor has his way, this won't be the final time this year that the two fighters find themselves in Las Vegas this year.
Comments
comments