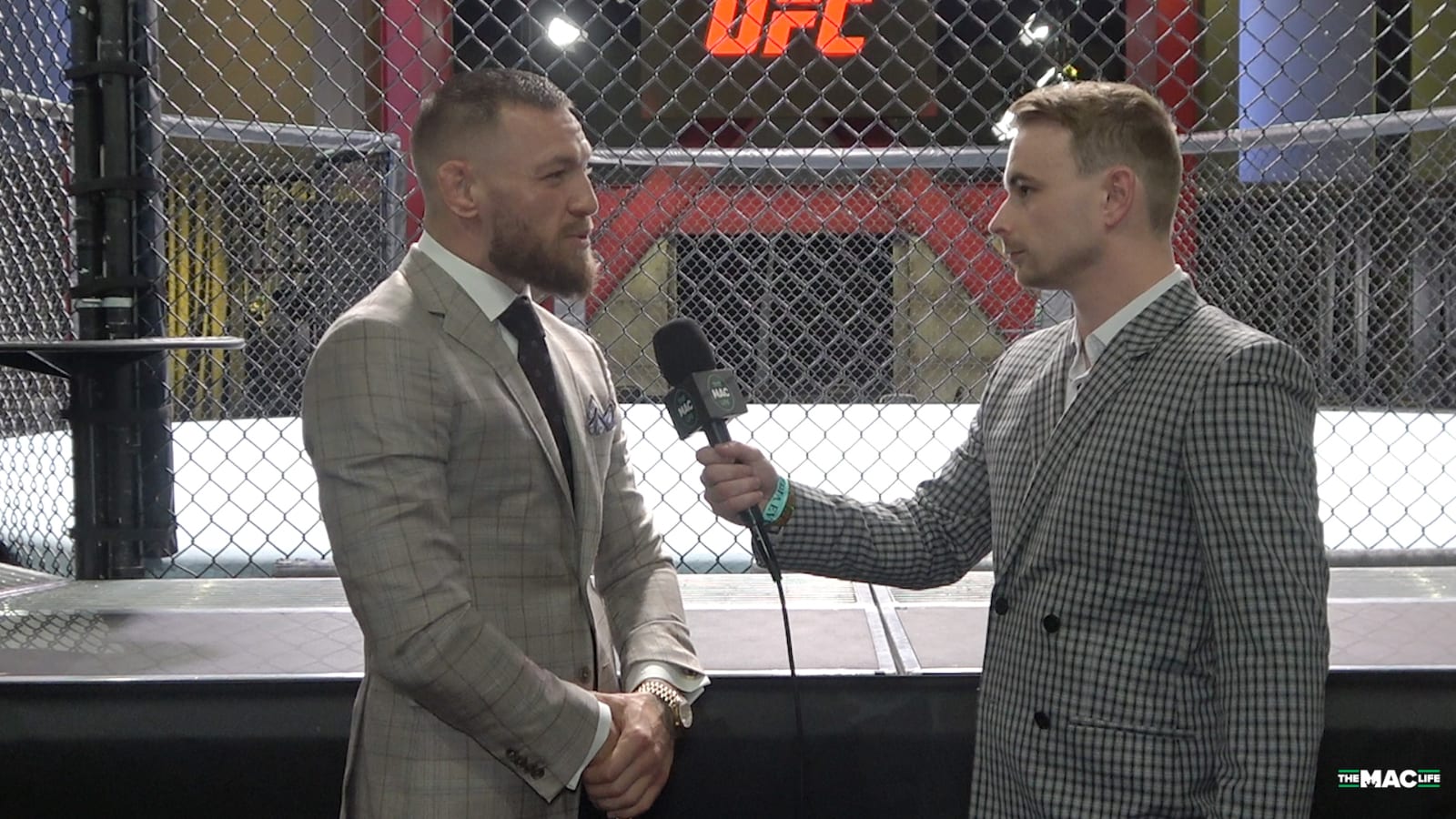 Conor McGregor is holding nothing back when it comes to how he's feeling about his upcoming trilogy with Dustin Poirier.
The Irishman has been relatively silent ahead of his UFC 264 main event, but spoke to TheMacLife today in Las Vegas shortly after arriving in the fight capital of the world. And, without putting too fine a point on it, he's out for blood.
"He's a corpse," McGregor said. "A dead body, a blank face that's going to get his ass whooped and taken out on a stretcher.
"… Every shot I have thrown in this camp is a kill shot, so that's it. I'm going to kill this man," McGregor said. "Just a slaughter and a play with a scared little boy. He's fighting scared like he always does, like they always do against me, so now I'm going to play with the little boy, play with me food, and then just devour it."
As far as the differences in preparation for this contest, McGregor didn't go completely into explanation but merely shared his belief that a loss can often be a learning experience.
"[We] just focused on mixed martial arts, first of all," McGregor said. "It was an 85 percent camp for boxing [before UFC 257], for Manny Pacquiao, that's how the fight came about. It was going to be a charity event, not even under the UFC banner. It was just because he was a southpaw and I felt a bit of pity for him and whatnot, so I'd help him out. And that's it. It went the way it went and I got a setback in there, but setbacks are a beautiful thing. Defeat is the secret ingredient to success, I say, and it's put me right where I need to be."
Comments
comments