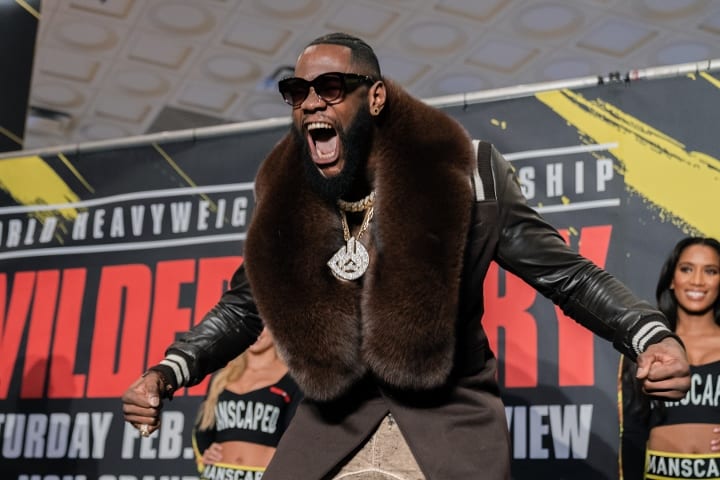 Deontay Wilder might have waited until after his fight with Tyson Fury to start coming up with reasons why he might have lost his fight last time, but this time he's getting ahead of the program.
Wilder has levied plenty of accusations at Fury since losing his WBC world heavyweight title last February, including having his water spiked, his coach being in cahoots with Fury's team and Fury himself having foreign objects inside his gloves. None of the accusations has had any evidence supplied.
Despite that, Wilder believes Fury and his team are already attempting to conjure up ways to sneak their way to another win.
"You think he ain't gonna try to cheat this time?" Wilder said, speaking to 78SportsTV. "Oh they're thinking, they're coming up with a master plan. But my thing to him – man, you couldn't even get me out on loaded gloves and the conditions I was under. You couldn't knock me out, you didn't knock me out."
Fury defeated Wilder in the seventh round after dropping him multiple times.
Comments
comments