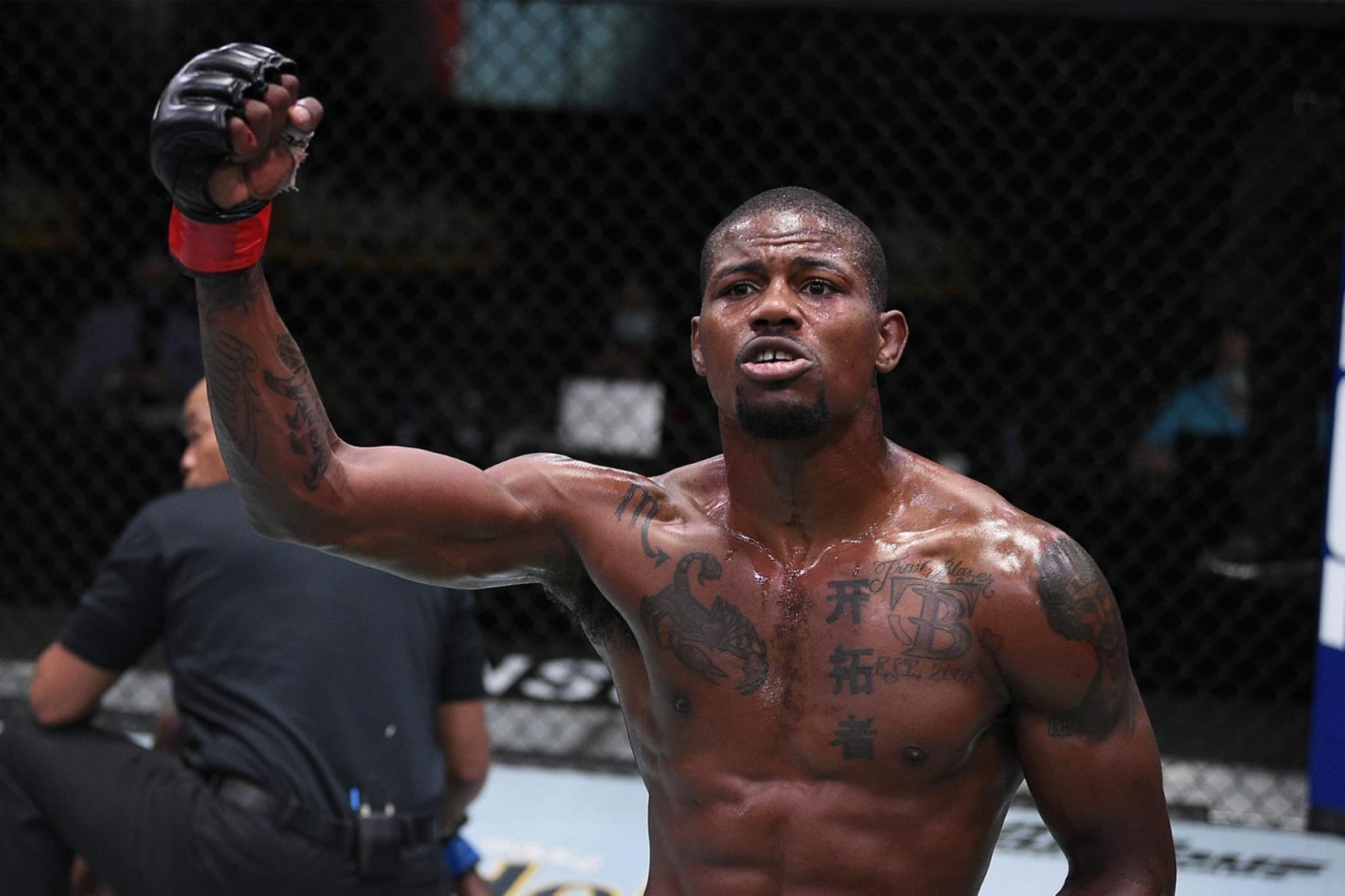 Last weekend's fight card in the UFC Apex saw one of the more unique finishes to a fight in recent history.
In the evening's co-main event between Kevin Holland and Kyle Daukaus, Holland was dropped in the opening round when the two fighters accidentally clashed heads during an exchange. The blow appeared to immediately knock Holland out, with Daukaus finished the fight moments later after securing a standing rear-naked choke.
Holland joked later that he was knocked out and choked out in the same fight, but the actual result was declared as a no-contest due to the accidental head butt — an outcome which former referee John McCarthy thinks was the right one.
"The real telling part was, you don't know what the referee sees," McCarthy said on his 'Weighing In' podcast, via MMA Fighting.
"So I'm looking at it and I'm like, that one you should have seen. Based upon where you were at, the position he was at, and the way that Kevin fell when they came apart. He went face first, he was out. When he hit the ground, he woke up. It was like getting punched. He got hit on the jaw, it wasn't like it was his forehead or anything like that, and it snapped his head.
"He was not in any way prepared for that and it put him out. But the telling part was when Dan said, 'I saw it but I rushed in there and then he started fighting.' This is where all, all, MMA referees make mistakes.
"This is not, 'Oh, he's fighting, let it go.' You don't do that because if you see the headbutt – many times you'll see a head clash and neither guy responds to it at all. So instead of stopping the action, if there's no cut, no damage you can see, you just come close to them and say, 'Watch your heads inside,' or something to that effect because you can see it did not effect either fighter.
"But if you have anything that shows a guy had an effect – and a guy getting knocked down, if you say, 'I saw that was a clash of heads' and you see a guy getting knocked down – it's time to go stop time, no matter that he comes back out of it. I'm gonna get him up, I'm gonna take him over to the corner and let him clear out the cobwebs if there is that there, and then I'm gonna have the doctor look at him and if the doctor says he's okay, we'll put him back into the fight.
"You've got to take that time. The thing is, the referee doesn't want to interfere with the action of the fight, but you have to interfere with the action of the fight if you can see that it visibly caused damage to one fighter or to both fighters. You've got to give them time.
"I'm happy that you saw Jeff Mullins, who is in charge of the fight for the state of Nevada, he was definitely a part of it and talking to them, you saw other officials coming in and giving information about what they saw, which in the end forced or made, because we kind of thought that Dan was gonna go with, 'Nope, I'm gonna leave it the way it is,' but all of that input told him, 'No, I need to make this a no-contest,' and that was the right call for what occurred in this fight."
"Kevin Holland did not deserve to lose the fight based upon being hurt by a clash of heads," McCarthy added. "That's not within the legality of the sport and so he shouldn't lose based upon the injury that he suffered and the damage that he suffered from that which put him in a situation where the choke made him tap later on. So in the end, the right thing was done and that's good for the sport of MMA."
Comments
comments