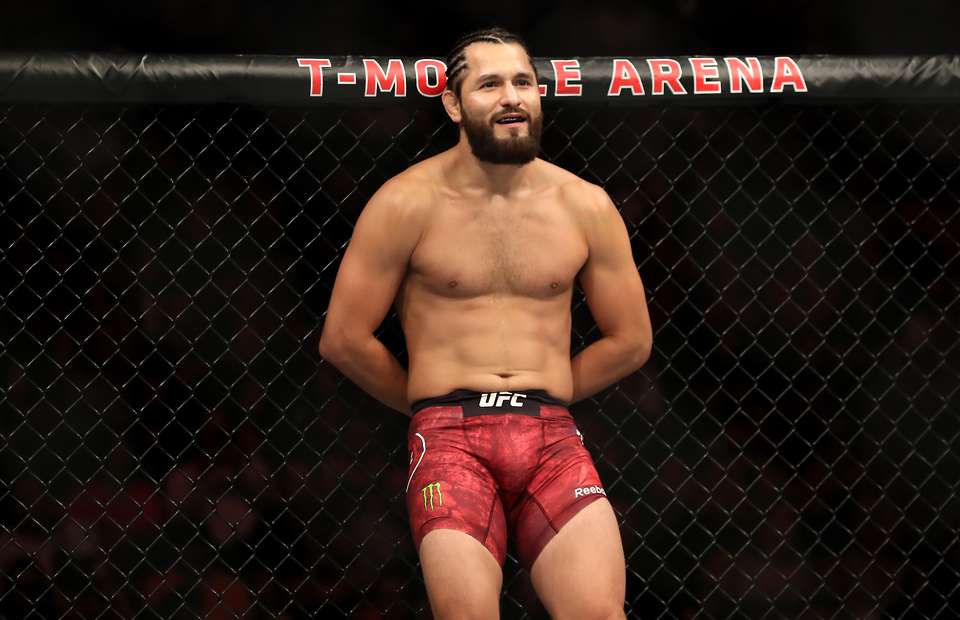 After spending a couple of years distancing himself from a bout with Leon Edwards, Jorge Masvidal has changed his tune — but isn't happy that Edwards appears to have moved on from their rivalry.
The two welterweight contenders have been linked to a fight with one another ever since their backstage fracas following a UFC event in London in March 2019. Edwards, who owns one of the 170-pound division's best unbeaten streaks, angled for a fight with Masvidal in the months afterwards but was dismissed by Masvidal, who instead took aim at the division's champion Kamaru Usman.
But with two losses now on his record to the champ, Masvidal appears to think that the time is right for a showdown with Edwards — and is aggrieved that the Jamaican-born Brit isn't on board with the idea.
"I've been freaking going in and out of Hunter [Campbell's] office and calling him and they still haven't given me a date or opponent," Masvidal said to MMA Uncensored. "I wanted to fight this year. I don't know what the f*ck's going to happen. I already told them give me a f*cking deadline before I go full blast takeover. Like one of those bad governments when they get flipped and stuff. I need a fight, Hunter!
"Make sure the clickbaiters put 'Masvidal demands fight soon' and then under put Hunter [Campbell]. They'll know what I mean."
This pussy duck me for 3 years and I'm the coward lol everytime my name was mentioned he went running.

— Leon 'Rocky' Edwards (@Leon_edwardsmma) October 3, 2021
And with Edwards his chief target, Masvidal is aggrieved by his foe's reticence.
"That guy is such a talking f*cking machine," Masvidal said of Edwards. "'Cause the contract's in front of his face, he's said no like two or three times already. We're already moving on. We're not gonna saying names or nothing. I do a lot of this when it comes to contracts. It's either yes or no when a contract gets put in front of me.
"Who is the highest ranked guy with the most money I can make, that's who I'm going with. Leon was talking about I turned down the fight. No, you f*cking moron of a person. I fought for the belt twice. Why would I fight you? Who the f*ck are you again? Now I got some spare time, I'll beat this guy's f*cking teeth in but he's nowhere to be found. So we might have to move on cause he's a coward."
Edwards, though, isn't buying it and took to Twitter to share his side of the story.
"This p*ssy duck me for 3 years and I'm the coward lol everytime my name was mentioned he went running," he wrote on Twitter.
Comments
comments