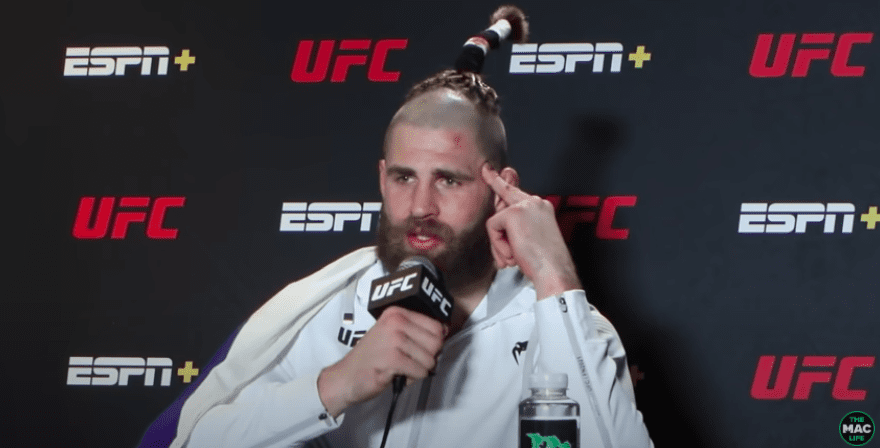 Some things just come naturally to people, and if your name is Jiri Prochazka that certainly extends to the UFC cage.
Czech fighter Prochazka earned himself a shot at the winner of the upcoming world title fight between light heavyweight champ Jan Blachowicz and Glover Teixeira with a knockout of the year contender finish of former title challenger Dominick Reyes in Las Vegas last weekend.
The fiercely entertaining brawl was concluded when Prochazka landed the spinning technique in the second round, collapsing Reyes to the canvas — but Prochazka says that this wasn't a pre-planned move but something he concocted in the heat of battle.
"That was just the flow," Prochazka said of the finish while speaking to the media post-fight. "That was just the flow and it just comes. That's why I have this antenna to catch the ideas," he added, referencing the top knot he had in his hair.
But Prochazka, who has an incredible record of 25 knockouts in his 28 wins, says that he has scored some more spectacular finishes in his career than the one we witnessed Saturday night.
"There was a much better ending in my career in the fights because I [didn't have] this fight under control all the time. Because Dominick surprised me many times. That's for a man like me, that's not good. I like to be the best in these things. To be the best and when you mean something or somebody is the best, that was not the best really.
"There was so many chances to end the fight earlier than it was. I don't want to be in the cage so long. Why? Why to be so long and do this war? Because that's not mastery. That's not mastery. I'm looking for the mastery and that wasn't."
Comments
comments