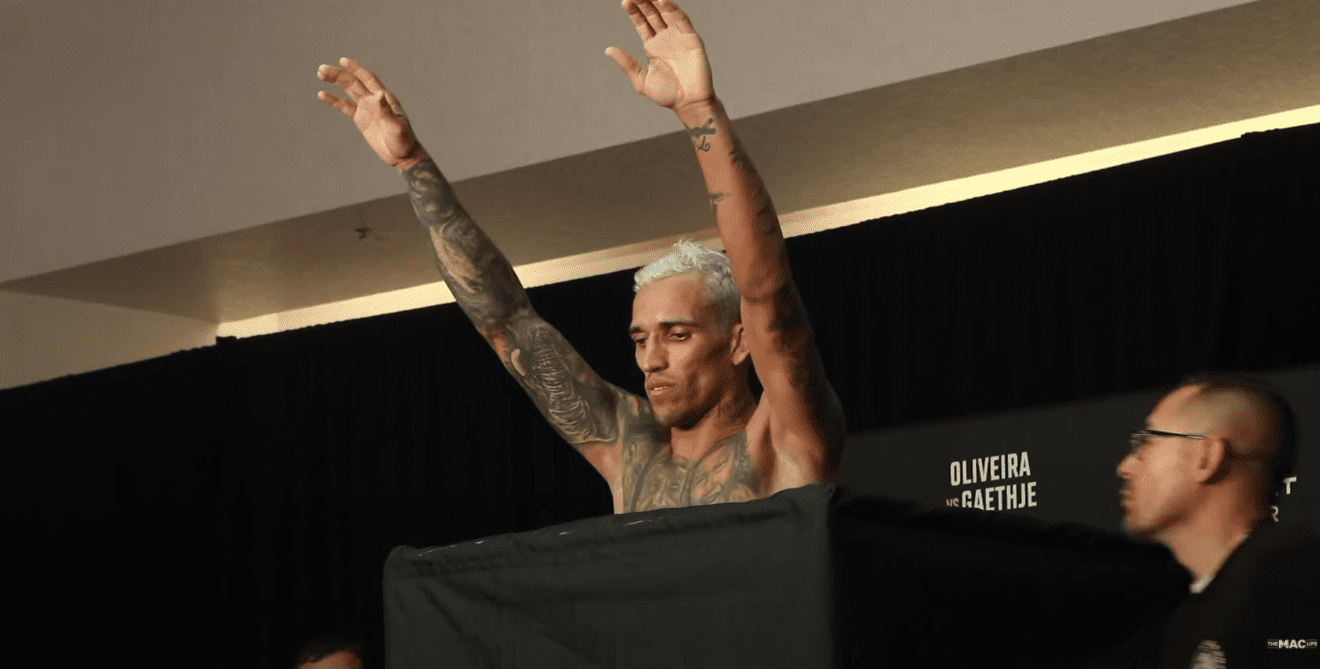 Ask ten people about Charles Oliveira's weigh-in last Friday in Phoenix and you might get ten different opinions as to what went down.
Oliveira was stripped of the UFC lightweight title after missing weigh by a half pound on the scales (even after being given an extra hour to lose the remaining weight) ahead of his title defence against Justin Gaethje. The Brazilian appeared surprised that he was over the championship weight limit, and had even tweeted the night before that he was on weight ahead of the fight.
This led to speculation that the backstage scales wasn't calibrated to sync up with the official scales; though UFC vice president of regulatory affairs Marc Ratner says that any suggestions of malfeasance are off the mark and that Oliveira's true weight was correctly read.
"Well, first of all, let me say that the official scale, which is the one they weighed in on Friday with the athletic commission … 28 of the fighters made weight," Ratner said to the Unlocking the Cage radio show, via MMA Junkie. "So I'm very, very sure that there was nothing untoward on that scale. That scale was accurate."
However, if there was a problem it was with a secondary scales.
"What people are talking about, the night before, there's a scale where the fighters can come down and check their weight," he explained. "Some fighters wanted to change the scale from pounds to kilograms, which you can do, and I think that may have knocked it – we don't have any proof of anything, but it may have knocked the (practice) scale out of calibration. When we found out that there was a problem with the scale early on Friday morning somewhere around 8 or 8:30, we got another scale that was calibrated and put it out there.
"I am not sure what time that Charles or his camp came down on Friday," Ratner said. "But he's saying that he checked the weight on Thursday night, and he was fine. But I can say for sure that Friday there was nothing wrong with the official scale."
The confusion has led to calls in some quarters for a digital scales to be used but Ratner is of the opinion that the current method of weighing fighters in is the most accurate and, despite the confusion on Friday, the least controversial.
"Digital scale, sometimes you get tenths of ounces. Or not even tenths – a pound is 16 ounces," he said. "You'd hate to have just a regular fight, and the weight is supposed to be 155 and you can weigh up to 156, and on the digital scale you could weigh 156.2. Well, that doesn't make sense either. We've always used the meat scale. It's accurate, it's balanced, it's calibrated, so I have no problem using it."
Comments
comments