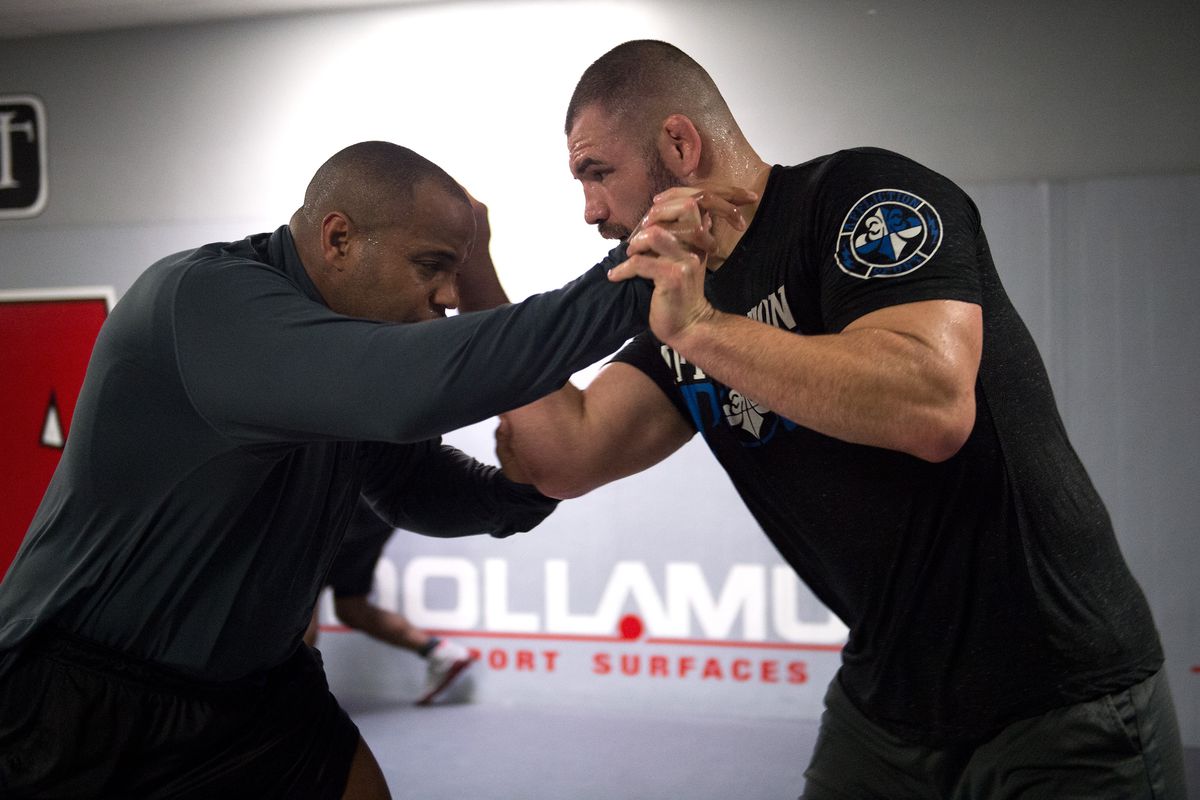 There aren't many fighters in UFC history who have been more inextricably linked than Daniel Cormier and his longtime training partner Cain Velasquez.
The longtime friends, both holders of the UFC's world heavyweight title at one point, have spent countless hours with one another in the training room. Cormier's UFC debut, where he entered the company as the winner of the Strikeforce heavyweight grand prix, came at light heavyweight as he didn't want to step on the toes of his friend who was the standout heavyweight fighter on the roster at the time.
And with both men having each other's backs throughout their careers, that continues into their respective retirements — and Cain Velasquez's recent legal struggles which see him facing serious charges related to an incident in which he allegedly fired a gun at man who had allegedly abused a close relative of Velasquez.
Velasquez has been incarcerated for around three months since the incident, and speaking to the media about the situation after it was revealed that he was to be inducted into the UFC Hall of Fame Cormier spoke of how it has affected him.
"Cain Velasquez, who is now faced with the worst possible situation, he carried me to heights I never thought," Cormier said, via MMA Junkie. "In all my biggest moments, he was right next to me. Now as he is on this journey and this fight that he's in, I try to support him as best I can. Every time you see him go to court or something, I will be there because he was always there for me."
Velasquez is facing ten charges, attempted murder among them, and has a May 16 bail hearing followed by a plea hearing on June 10.
"It kills me," Cormier added. "It absolutely kills me as a father to see what he is going through. Yeah, it kills me. But I get to talk to him, which makes me one of the lucky ones. I've gotten to visit him. And I get calls from him. I'm one of the lucky ones, who still gets to have him in my life."
Comments
comments