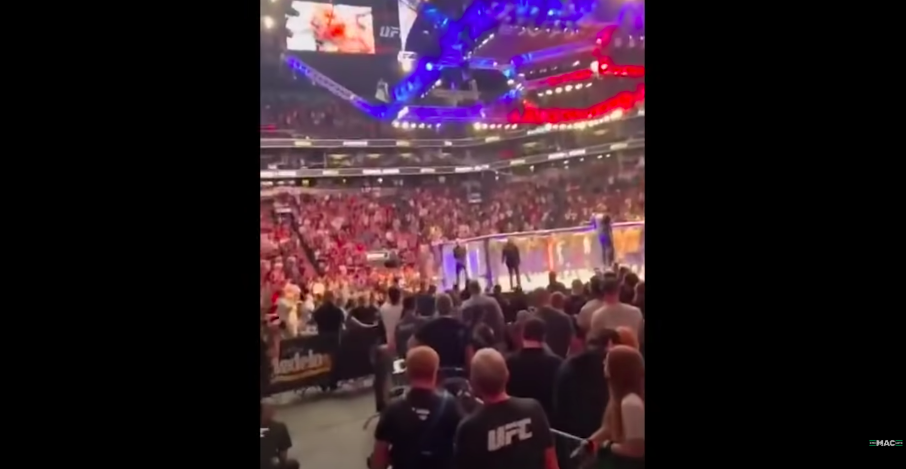 Yeah, don't do this.
If there is one rule at live events such as a UFC fight card, it is stay in your seat and don't bother the professionals — otherwise you can expect to be knocked on your ass pretty darn quickly.
This was a lesson learned by one female fan in Phoenix last weekend at UFC 274. In an apparent attempt for online clout, she left her position near the entrance way and sprinted towards the cage. What was her plan when she got there? Who knows, but we can pretty much safely say that this didn't go down in reality like it did in her head.
This isn't karaoke. Fan participation isn't required.
Check out the footage below:
–
Comments
comments