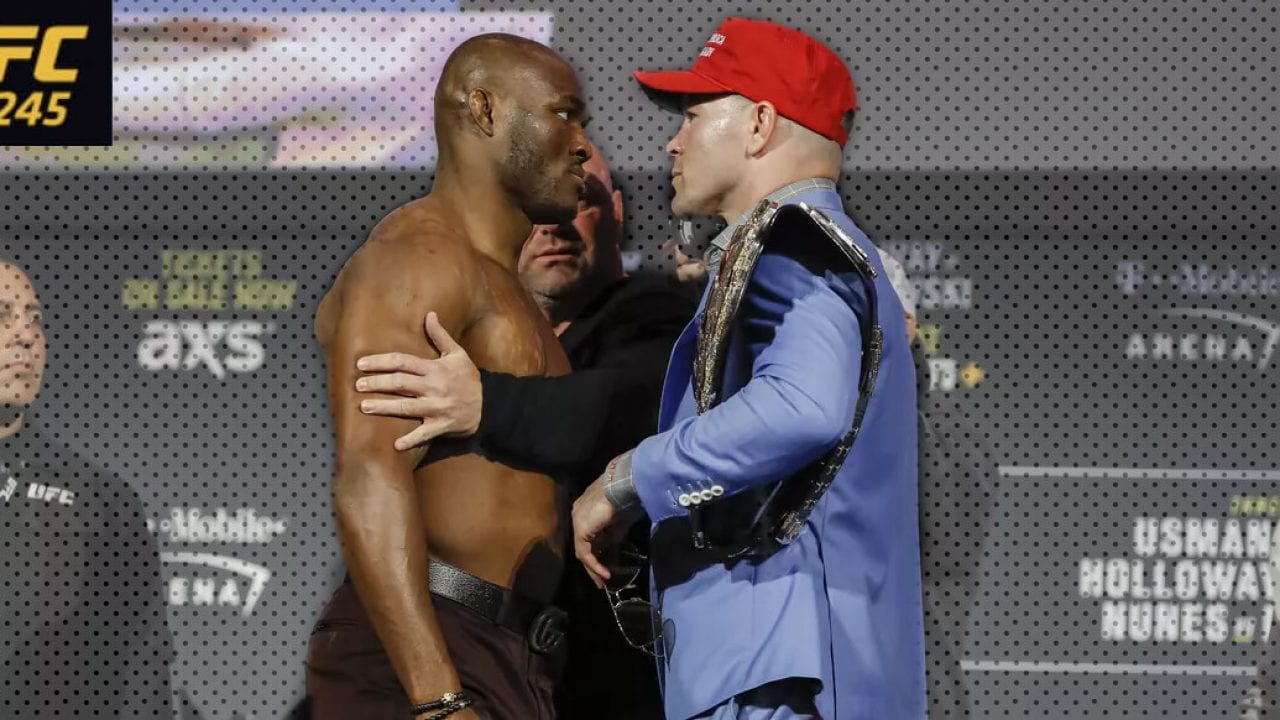 UFC welterweight champion Kamaru Usman has had rivalries with both Colby Covington and Jorge Masvidal but discussing the recent incident between the two outside a Miami restaurant for which Masvidal was arrested, Usman says that any animosity between fighters shouldn't spill out of the cage.
Masvidal was arrested in March after allegedly attacking his arch-rival Covington, who had defeated him two weeks' prior by decision in a high profile UFC main event, reportedly chipping a tooth and injuring the wrist of Covington.
And speaking to reporters during the UFC 274 fight week in Phoenix, Arizona, Usman made clear that he didn't approve of the actions of either man.
"I was a little disappointed in that," Usman stated, as noted by MMA Fighting. "I expressed that disappointment on Twitter. I was disappointed in what they did but at the end of the day, that's how life goes. If you say certain things that push certain buttons, certain guys react a certain way and we saw the result of that."
Usman has been the recipient of repeated vitriol from Covington throughout the promotion of their two fights inside the cage, both of which were won by reigning UFC welterweight champion — but Usman says that top level athletes such as these should be able to control their emotions regardless of any insults hurled in their direction.
"I don't think anyone had a justification to do that," Usman said. "If two guys in [here in the media room] started fighting, there's no justification for that. As a man, you should be able to "use your words," as your parents would say. But if you can't, sign a contract for the UFC, step in the cage, and handle business."
Comments
comments