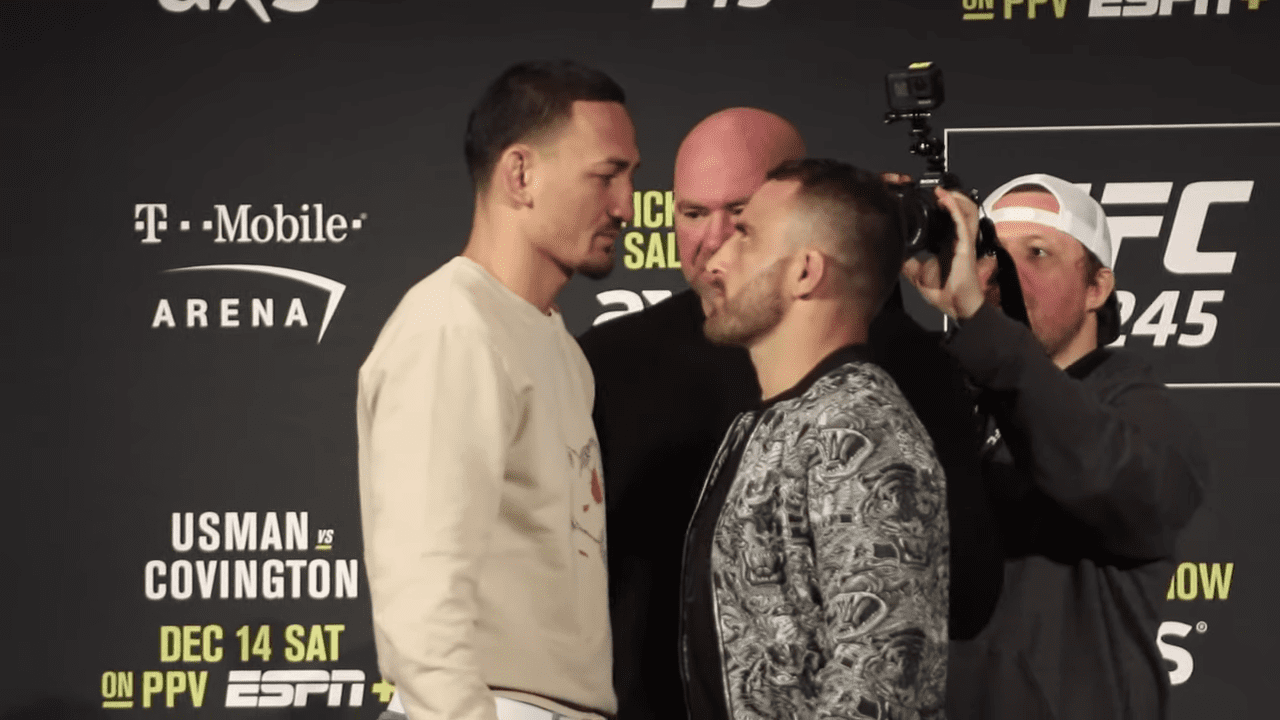 Australia's Alexander Volkanovski already holds two wins against Max Holloway and should the featherweight champ ever meet the Hawaiian contender in the cage again, he says he expects similar results.
Holloway came out on top in a thrilling five-round battle with Yair Rodriguez in last weekend's main event inside the UFC Apex facility in Las Vegas but the damage from the 25-minute bout was evident on Holloway's face after the fight. The former 145-pound champion absorbed a large amount of damage from his opponent (and doled out plenty of his own too) — and Volkanovski says that, while he can take this punishment now, that won't always be the case.
"Man, Max eats a lot of shots," Volkanovski on The MMA Hour via MMA Fighting. "He's a volume striker, but he's happy to eat one to give a couple. But, I mean, how long can that last?
"I'm telling you, that chin's going to go soon. It is going to go soon. You cannot cop that much damage. Yeah, they're talking about 3000 strikes he's [landed], which is incredible. Clap for that. But he's probably in the 1000s or 2000s of absorption as well.
"There you go, that's not healthy. And Conor [McGregor] touched on that actually. Conor makes a good point. You talk about being a boxer — it's hit and not get hit. That's what makes the best boxer. So, you look at the numbers he's hitting a lot of numbers, but let's look at other numbers. Let's look at ratios. Let's look at how many strikes they're landing to not landing.
Volkanovski though, does give credit to Holloway for his toughness and grit, as well as his willingness to take a shot in order to give one straight back.
"At the end of the day, I'll give it to Max, he's a gamer," Volkanovski said. "I'm sitting there trying to knock him but at the same time you've got to give him credit. It's entertaining.
"Don't get me wrong, watching that, it's great to watch. But, at the same time, you can't do that forever, and that that chin is going to go. Let's see if it goes [in] the next one. I'm going to be looking for it."
Comments
comments