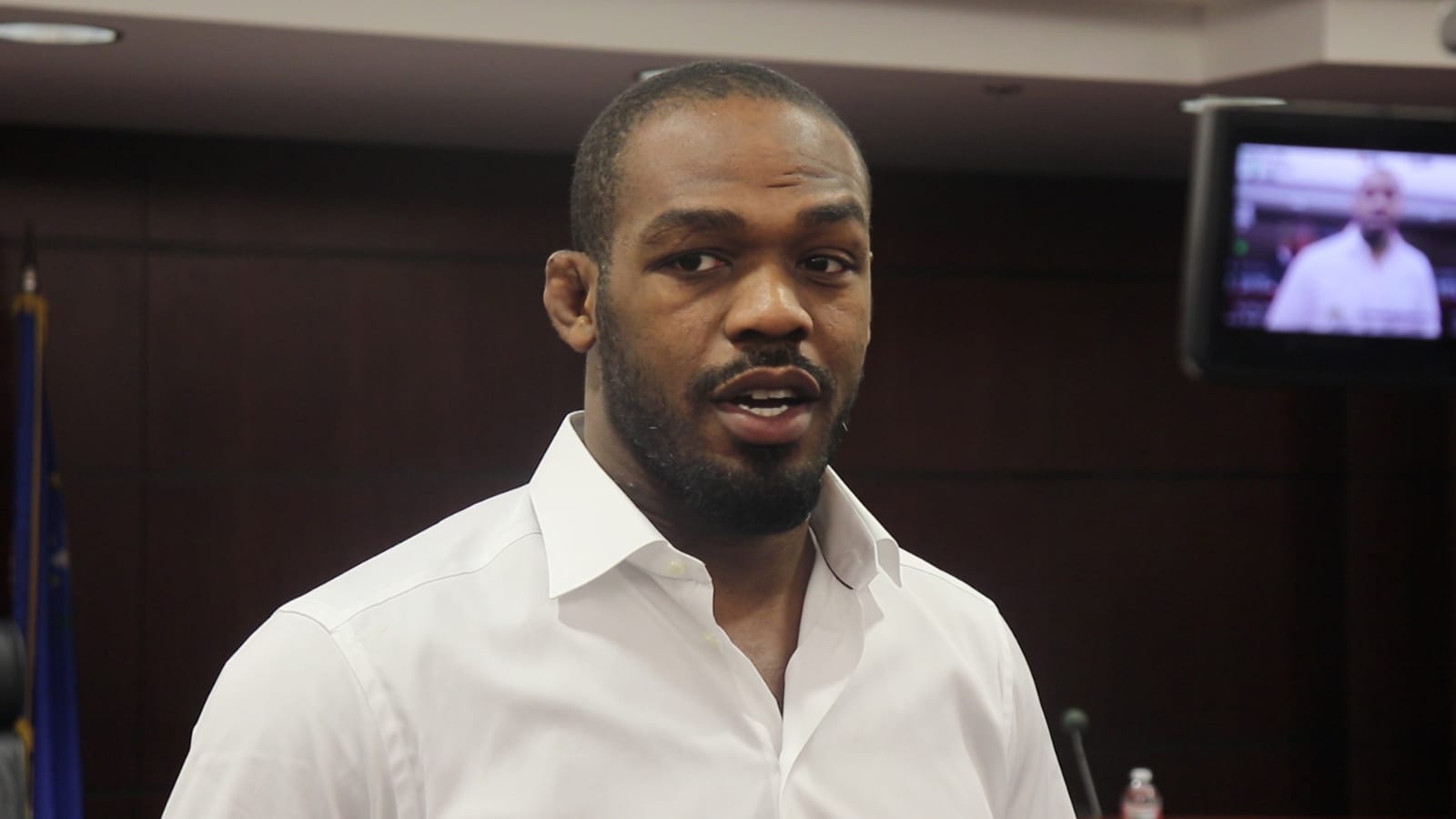 The UFC 235 light heavyweight title bout between Jon Jones and Anthony Smith is finally official. 
The top of the division title clash had been announced by the UFC to take place in Las Vegas in recent weeks pending Jones being awarded a license to fight in the state of Nevada, following the 'picogram' controversy which mandated the short-notice relocation of Jones' last fight to the jurisdiction of the California commission on barely a week's notice in late December.
As you will recall, trace elements of oral steroid turinabol were found to be in Jones' system in the lead-in to his 205-pound title bout with Alexander Gustafsson at UFC 232, which were later explained by the UFC's vice president of athlete health and performance as being a "pulsing" effect from a previous ingestion.
Despite this explanation, Nevada withdrew their license for Jones to compete which prompted the late move to California. Jones won the fight by third round TKO.
At Tuesday's NSAC hearing in Las Vegas, the commission voted to issue Jones with a 1-fight license for which the fighter was extremely grateful.
"Thank you so much to USADA, thank you to Nevada State Athletic Commission, my team, the UFC, mainly the fans, everyone for sticking by me throughout this process, allowing me to say my piece, allowing me to go through this process, eventually proving my innocence," the fighter said via MMA Fighting.
"Super grateful to be back fighting in Nevada," Jones said. "Excited for March 2, it's gonna be a magnificent event. Just really looking forward to all the testing. Looking forward to getting back in front of the fans and just putting on great fights."
Comments
comments