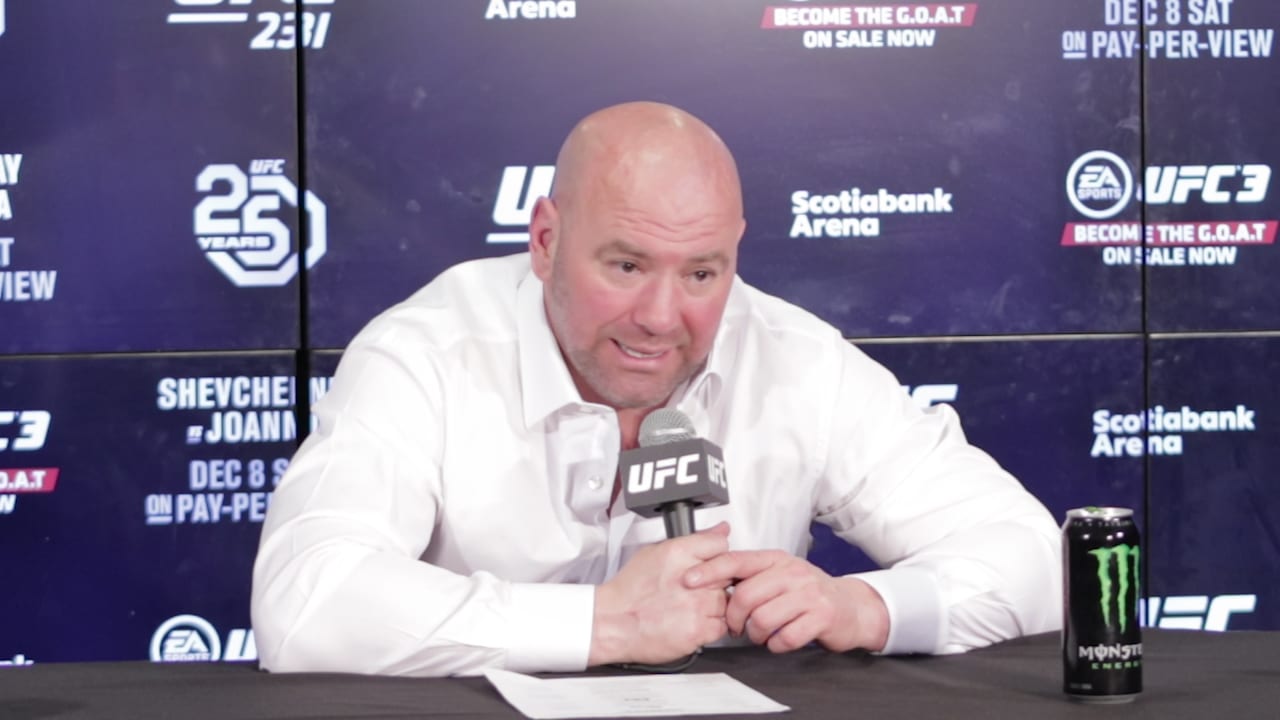 UFC president Dana White doesn't really think the Nevada State Athletic Commission got it right on Tuesday.
Khabib Nurmagomedov was given a 9 month suspension and a $500,000 fine for his leaping over the cage and attacking Dillon Danis after the UFC 229 main event against Conor McGregor. While Nurmagomedov could reduce that suspension to six months should he create an anti-bullying PSA, it seems the UFC boss even believes that would be too steep for the actions that took place October 6.
"I was obviously surprised by how much they put on Khabib," White said, speaking with ESPN. "He got a half a million dollars [fine] and six months if he does some PSA's. What he did was wrong but we had the whole thing contained in seconds, and you know, I don't know. It was a little harsh in my opinion, but it is what it is."
Another moment in the NSAC's hearing that garnered plenty of attention was the commissioner's suggestions they would look to punish fighters for any words or behaviour committed during press conferences that they deemed unacceptable. Pointing to a press conference in New York between McGregor and Nurmagomedov, NSAC chairman Anthony Marnell III and director Bob Bennett both agreed they needed to do more to stop pre-fight trash talk.
That's something White isn't on board with.
"It's a fight. At the end of the day, it's a fight," White said. "And sometimes you come across people who don't like each other. And there's a lot of bad blood. And that was the case in this fight. This is what we do. This is the fight business. [The commission] are talking about fighters saying mean things to each other and all this other stuff. If you break it down and you go back to when Ali fought Frazier and you look at the times and when that happened, the stuff that he said about Frazier and to Frazer were horrible. Horrible things that you didn't say to somebody else back then."
–
Comments
comments