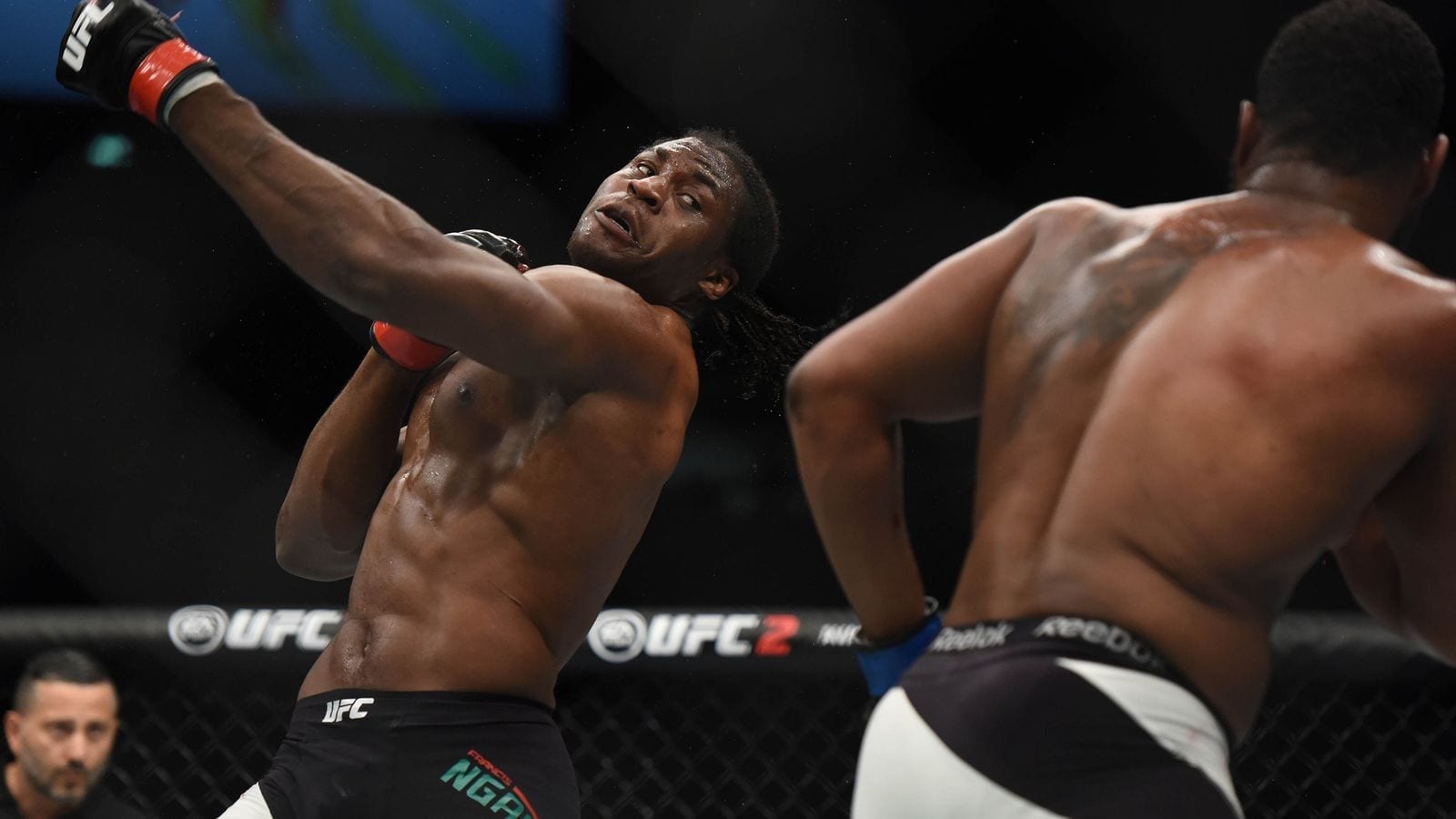 One of the world's top pound-for-pound boxers has a warning for Francis Ngannou: don't bite off more than you can chew in the boxing ring.
Former UFC heavyweight champion Ngannou is widely expected to make his professional boxing debut in the coming months after inking a deal with the Professional Fighters League (PFL) which affords him an opportunity to pursue fights in both combat sports. The Cameroonian, who is considered by many to be the hardest-hitting puncher in the history of the UFC, has been linked to several of boxing's biggest names, including the likes of Tyson Fury, Anthony Joshua and Deontay Wilder — and in the case of the latter, the unbeaten Terence Crawford says that Ngannou would be wise to be careful what he wishes for.
"Listen, that guy is a puncher," Crawford told Ariel Helwani on an episode of The MMA Hour via MMA Fighting. "He's doing his thing in MMA, but it's different over there, calling out the top heavyweights of the world today. I don't see him having a chance with [Fury or Wilder], and that's just being honest.
"He's got some skills," Crawford said of Ngannou. "I would tell him, get your feet wet, try to fight some of those lower-tier guys first, just to feel yourself out, and get used to being in the ring, going rounds. It's different. MMA and boxing are different. So just get used to some people with skills coming back at you and out-thinking you, the whole realm of boxing, before you go over there and try to mess with those guys. Because one guy that you're going to get one shot — and if you mess up, you're going to be knocked out into next week for messing with — [is] Deontay Wilder.
"If he hits you, you're going to sleep. Deontay Wilder, he hits you, you're going to sleep. Tyson Fury, he went to sleep and woke up. I don't see too many other guys doing that. Deontay Wilder is one of the biggest punchers ever, so just keep that in mind."
Crawford, a three-weight world champion, is set to face fellow undefeated boxer Errol Spence on July 29 in what is expected to be one of the year's most-watched boxing matches.
Comments
comments