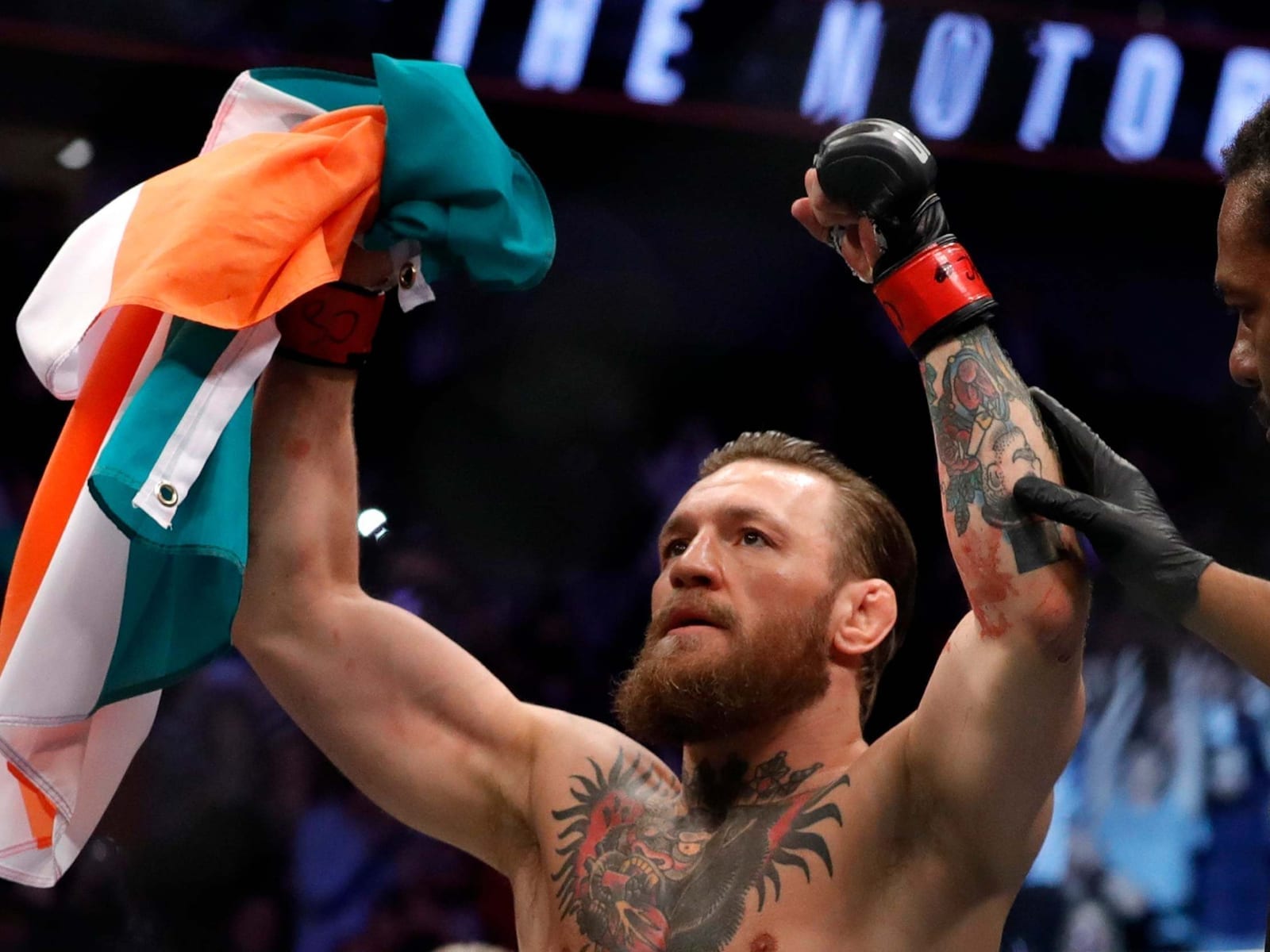 Conor McGregor admits that he is frustrated at the 'on-off' nature of his recent career but ahead of his return to the cage this year, the Dubliner says that he wants to compete in '100 more fights'.
McGregor and Michael Chandler, the Dubliner's opposing coach on the 31st season of The Ultimate Fighter, are poised to meet in the cage in a matter of months in what will be McGregor's return after a two-year injury layoff — and as soon as that cage door closes, he says that he is more than eager to make up for lost time.
"Not only just a return — the greatest return in combat sports," McGregor said of his comeback to the UFC's Megan Olivi, as noted by MMA Fighting.  "I'm going to kick this guy in the head. He's just tailor-made for being kicked all over the place, and that's what I'm aiming for. I am aiming to wrap this steel bar around the opponent. And you're going to see a visual of the leg hanging off and then you're going to see a visual off a head hanging off. So I'm excited for that and motivated for that, and steady making my way towards it."
McGregor added of Chandler: "He's put on some exciting fights. He's eager. He's willing to fight. He's a gamer, you'd call him. And he's not a bad fighter either, so I'm happy with the opponent.
"I don't actually care. I accepted this show, it was me and Chandler, so again it doesn't bother me. What do I hope for in this world? I hope for 100 more fights. I hope for consistency. I hope for a run. I've had this on, off, on, off for the last while and I just want to get this nice consistency going. And I'm now, when I come back, this is where it's at."
McGregor also says that he wants 2023 to be the year in which he returns to the level of consistency of competition which characterised his initial run to the top of the sport. The goal? As many as four fights in a year, he said.
"One is not [enough]. I want four — three or four," McGregor explained. "If I can get where I need to get to, three or four a year is perfect. One is madness. And it's been one, one, one on, one year off, one on, one year off, and then obviously with the leg thing it's been a bit longer."
Comments
comments