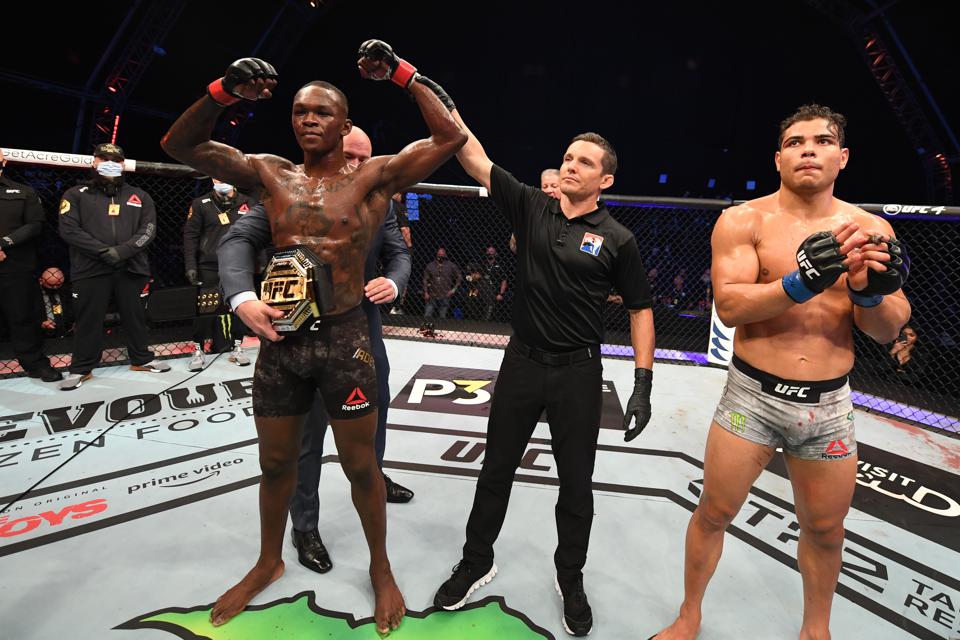 Since the coronavirus lockdown, Teddy Atlas has become more and more interested in the world of mixed martial arts.
One of the legends of boxing, Atlas might not have a knowledge of the various areas of combat we witness in the cage, he still comes with an absolutely sensational understanding of the mentality of a fighter. And, in his expertise, it was in the mental areas where Israel Adesanya found success against Paulo Costa last Saturday night in Abu Dhabi.
"The big guy here Costa thought that it was enough just to be strong and big and intimidating," Atlas said, speaking on his podcast. "We used to have a saying, me and Cus D'Amato, when part of your package, part of your plan in a fight is to intimidate the guy — when it doesn't work, the intimidator becomes the intimidated. That was part of it. He couldn't intimidate this guy, and [Adesanya] got into his head and knew that he could kinda make him a puppet. Be a puppeteer.
"He could pull the strings on him the way he wanted to. Reckless, mindless, maybe mad. And then just be a dead man walking. There's no confidence, there's no belief, there's no thinking, there's just a vessel. But the vessel has no leadership, there's nobody steering the vessel. It's just a ship at sea. A ghost shop. He made him a ghost ship.
"He didn't have his will left. The will was gone. He took his will away. He made the guy think that [Costa] no longer had a say in the fight, that he couldn't control things, that Adesanya was in control. That's brilliant. That's brilliant. Adesanya is special."
–
Comments
comments