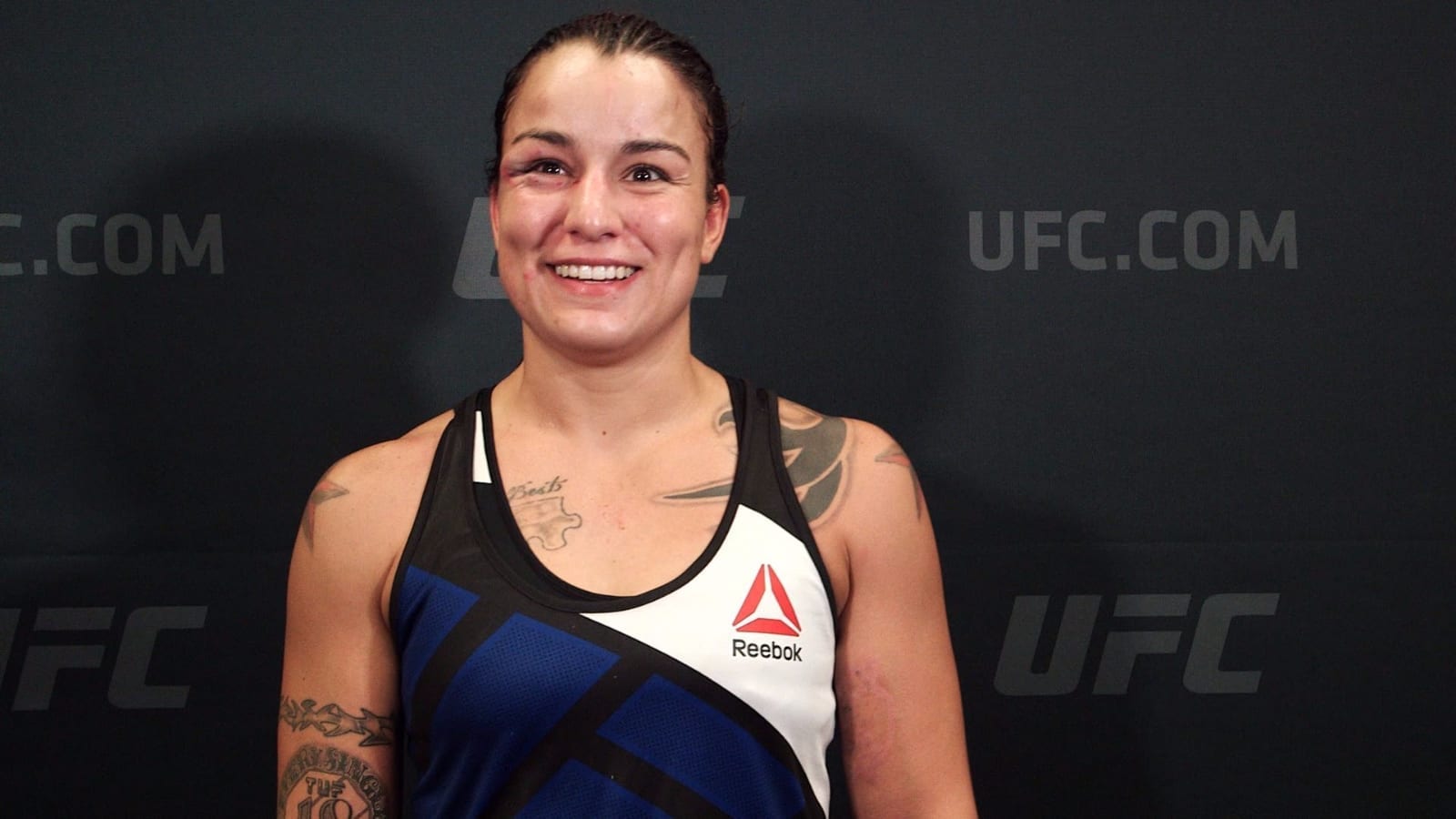 Raquel Pennington's corner have come in for considerable criticism for the handling of their fighter in her world title challenge opposite Amanda Nunes last weekend at UFC 224. 
After withstanding a prolonged assault from the fiery champion through four rounds during the main event in Rio de Janeiro Pennington told her corner prior to the beginning of the fifth that she wanted out of the fight. Instead, her corner opted to tell her that she could "recover later" and sent her back out, apparently against her wishes, without offering any notable technical advice of any kind.
Pennington, her nose leaking claret, was TKO'd a little over two and a half minutes later bringing an overdue conclusion to a bout that in reality had ended long before that.
Fellow UFC fighter Tecia Torres, who is Pennington's fiancé, has issued a supportive message to her partner on social media, saying that sending Pennington out for the fifth round was the right call.
"Both us and our coaches agree with the decision made to go into the 5th round," Torres said on Instagram of how she and Pennington feel now that the smoke has cleared.
"We know Raquel more than anyone else and know if we let her give up on herself going into the last round, she would have always regretted it. She fought with heart and grit until the end."
Amanda Nunes meanwhile, who successfully defended her 135-pound title for the third time, and who is a close friend of both Torres and Pennington, said that Pennington's corner failed their fighter when she needed them the most.
"It's very sad. He should have listened to her at that moment," Nunes said post-fight. "It's important to have that friendship with your coach and for the coach to understand the athlete. I think that's why I bond so well with my coaches and it's working out. I hope right now going forward, she can be with people that really understand, people that are with her 100-percent."
Comments
comments