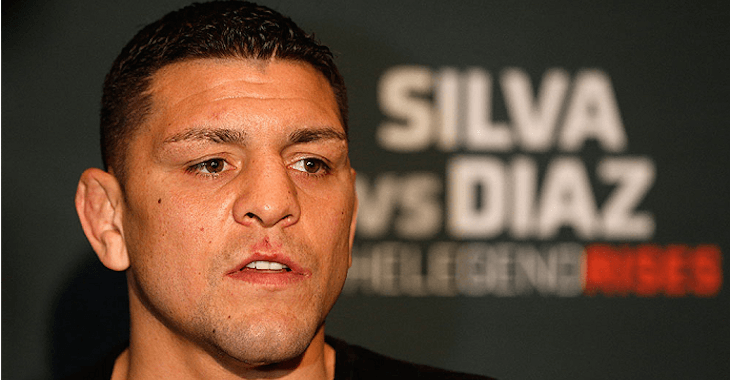 If it wasn't clear by now, the Diaz brothers really didn't appreciate UFC president Dana White's recent comments that he was looking to put a fight between Nate Diaz and Georges St-Pierre on for later this year.
While there's no denying such a contest would have a huge marketable factor for the general public, both Nick and Nate have now made comments stating to the fact they believe St-Pierre cheated when he fought Nick Diaz at UFC 158 and as such don't want to meet him in the cage again.
Instead, Diaz has continued to share his thoughts that a member of St-Pierre's team put something in his IV when he was rehydrating ahead of the 2013 bout.
"I think whoever tries to make that fight, I'm gonna have to give him a backhand slap," Diaz said, speaking with TMZ Sports. "And Georges, you know what I'm saying? I fought the dude, they poisoned my IV with some kinda weird ass drug, put me to sleep. I've never slept more than five hours.
"I have 37 fights, been fighting for 17 years, I never slept more than five or six hours a night. I got [that] fight tomorrow, I slept 14 hours, I'm like 'what did you put in my IV, dude? I never had nothing but clear IV. And there was something wrong with his wraps. I know they didn't test us, because they was filling up all our piss inside those little film containers. I would have tested for weed that time, if any. All the other times was accusations.
"I was flat on the way out. I was in the best shape of my life. Everything was strange."
–
Comments
comments