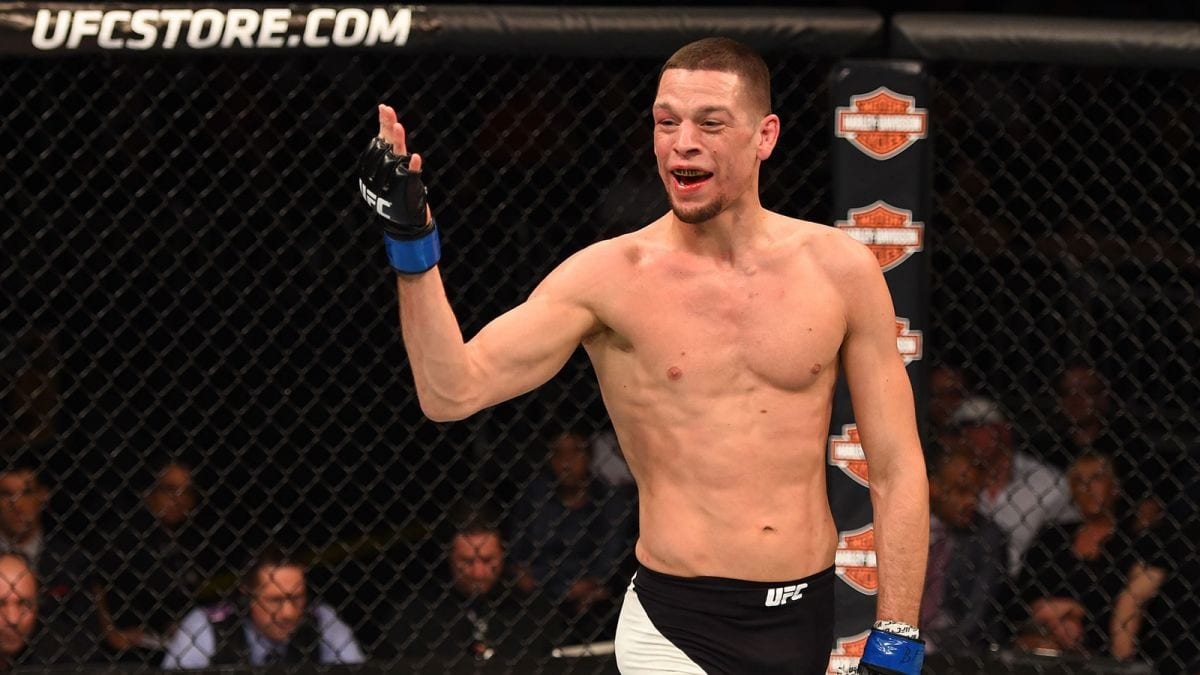 While it might be starting to feel like a repetitive story, Nate Diaz says he wants to fight again in the UFC. In fact, he wants to fight soon. The only problem is, for him, there's just no exciting match ups that make sense.
Ever since his brace of fights against Conor McGregor in 2016, the younger Diaz brothers next move has been much anticipated, with those contests making him one of the biggest names in the UFC. Unfortunately for fans, any names linked with Diaz appear to un-interest him, and UFC president Dana White maintains the company have had multiple fight offers turned down.
Earlier this week, White revealed he wanted to see Diaz face Georges St-Pierre at an event in August, something that appeared to both irk the Diaz brothers and confuse St-Pierre's team.
"No, I'm not fighting that fight," Diaz said, speaking with MMAJunkie at a recent appearance. "Like I said (on Facebook), he cheated when he fought my brother, so I just had to bring up old shit because they're trying to brush it off like it's nothing. I got other shit to do, and it was just weird because we never even really talked about it."
So if St-Pierre's off the cards, who could we actually see the Stockton native compete with? Some have suggested Diaz is merely waiting for a third fight (and rubber match) with McGregor, a fight that could turn out to be the biggest in UFC history. According to Diaz himself, however, that's not the case. He just wants to fight someone that gets attention.
And even with names like Eddie Alvarez and Kevin Lee calling him out regularly, Diaz is standing strong until he gets a name he likes.
"What people don't understand is that any fight I fight is going to be a money fight," Diaz said. "I'm not waiting for anybody. I'm just waiting for a motherfucker to do something. Let's get a real fight going. I'm not going to be involved in no weak shit. Nobody interests me right now, but I'm interested in doing something. I don't think the UFC wants any of those fights to happen because we haven't been talking about none of them. So time will tell."
Comments
comments