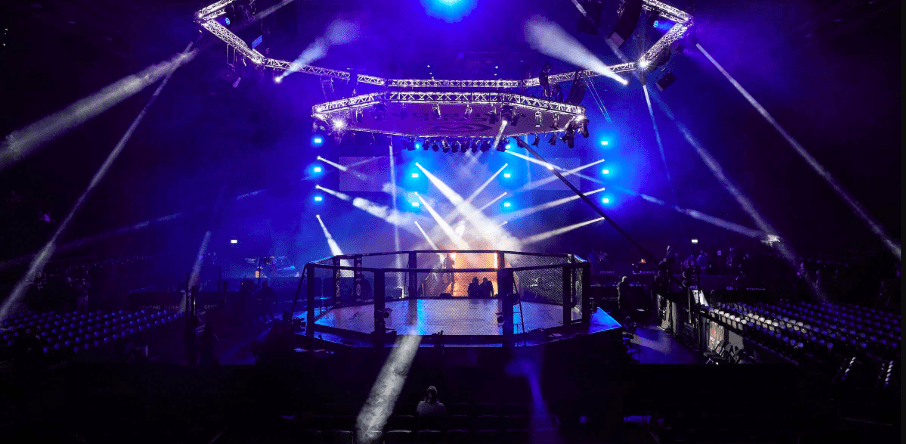 One of the only sporting events taking place this week — perhaps across the globe — is the abridged Cage Warriors card taking place in Manchester on Friday. 
The event is the sole survivor (so far) on the MMA calendar amid the ever-worsening coronavirus crisis which has forced an immediate cessation to practically all sporting activity in recent weeks but, when it comes to cage fighting at least, the show must apparently go on.
Originally scheduled to take place in London, the event was moved to Manchester earlier this week due to limitations on public gatherings in the English capital and has led to a torrent of criticism from people who see holding the event as an affront to the attempts to maintain social distancing to help prevent the spread of the virus.
Cage Warriors president Graham Boylan doesn't quite see it that way.
"We're going through it, UFC have been through it and we're all just pulling together to try and make things happen and make things work for the athletes," Boylan said to the Eurobash podcast via MMA Fighting.
"We're doing our bit to keep the athletes in a situation where they get to be rewarded for the last two months that they've put in," Boylan continued. "Our medics are going to be all over it. Our medics are going to be testing our fighters for symptoms. We're going to do what we can to move forward with this event. It will take tanks, trucks and lots of men with guns to stop this event going on."
The promotion say they do intend to have significant medical steps in place to ensure the safety of fighters and officials at the event, which is being held behind closed doors. Three separate weigh-in windows took place on Thursday so as to limit the fighters' being around each other. Just one team member was allowed around each fighter.
Fighters will be tested twice on Friday for coronavirus symptoms such as fever or a cough, though 20% of people carrying the virus are estimated to be non-symptomatic.
The card is available to view on UFC Fight Pass and starts at 6.30pm Irish time.
Comments
comments