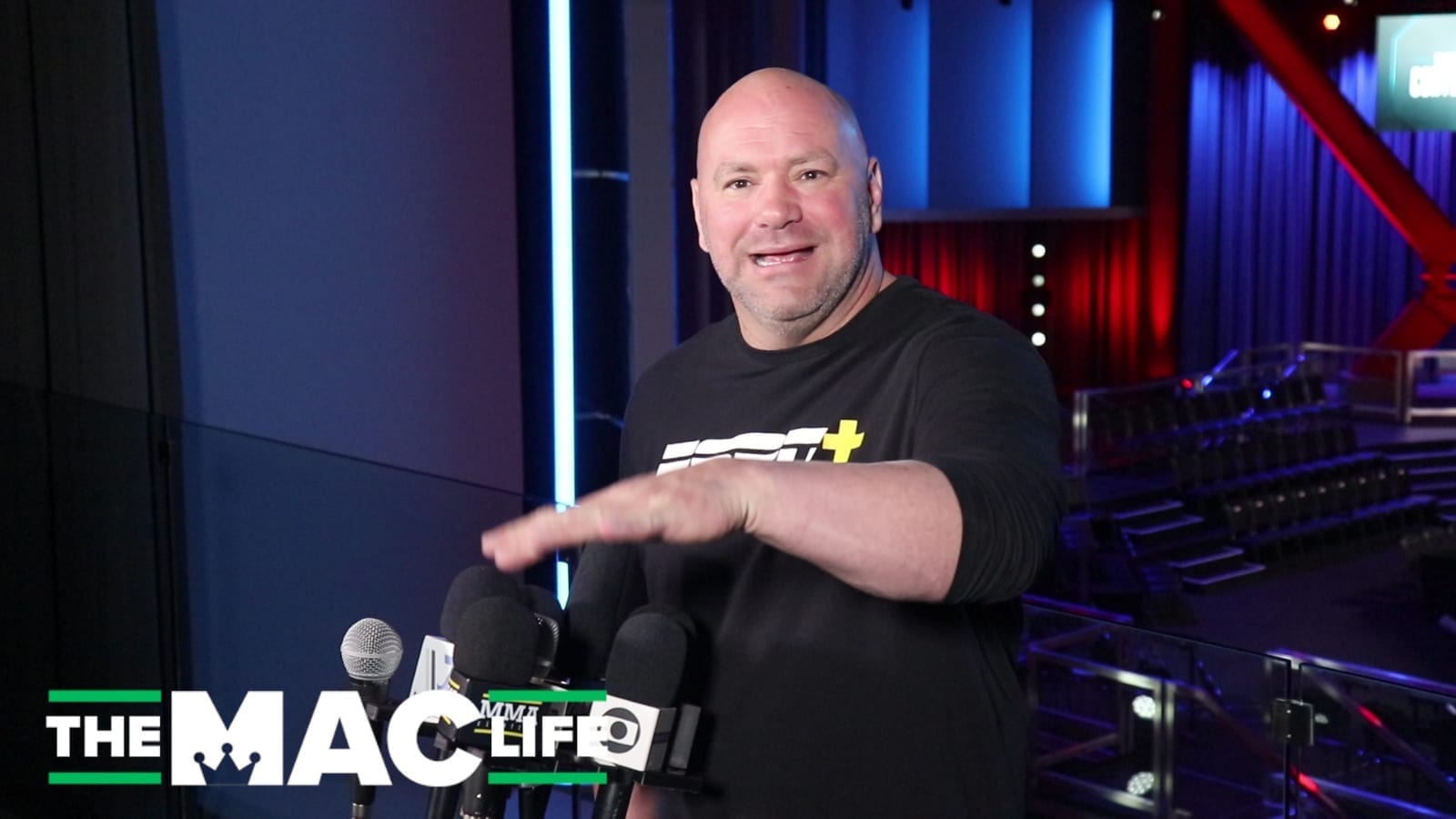 Dana White heard some of the criticism from mixed martial arts media regarding his determination to put on fights in spite of the coronavirus pandemic.
White was one of the few sporting holdouts in the world who wanted to keep events going despite increasing restrictions on live public gatherings.
UFC Brasilia, for instance, went ahead with no audience in attendance, and until the government recommended no more than ten people should be together in a room, the UFC planned on doing the same with the rest of its scheduled calendar.
In some areas, the move garnered plenty of negative attention, with people thinking White was ignoring the risks of the spread of the coronavirus.
As usual, White isn't taking the knocks lying down.
"Think about this. Go online and look at some of these people — and this isn't a knock, this is just a fact — the weakest, wimpiest people on Earth cover the biggest, baddest sport on Earth. What do you expect them to say? What do you think they're gonna say?" White said, speaking to Kamaru Usman on Instagram Live.
"I have over 350 employees who work for me. Multi-billion-dollar companies are laying off all their employees right now. We haven't laid off one person at the UFC. And every fighter that fights for me will fight three times this year. Our schedule will go on. Everybody's gonna get paid, and we will figure this out, and we will be the first sport back on. And, uh, fuck that shit. Everything will go on."
White says any criticism from the media in regards to holding events comes from a place of ignorance, with the UFC being a huge corporation that has hundreds of employees under its umbrella — and they will continue to be taken care of.
"Listen, the media can talk as much shit as they want. They don't feed families. They don't take care of fucking people. They don't have people that count on them. They don't have people to support," White said. "We're doing the right thing as far medical testing goes and everything. That's all we fucking do. That's nothing new. We were doing that shit way before the coronavirus.
"We were taking care of people and making sure that everybody's healthy, and every fighter that's with me on the road is getting much better medical attention than they are at home – if they're with me. You know what I mean?
"I told our whole roster: If you or your loved ones have any type of situations or anything wrong, call me. I'll do everything in my power to make sure you get taken care of."
At the end of the day, however, White continues to state his intention of getting the UFC back on track as soon as it's viable to do so.
"Here's the reality: We will be up and running before any other sport will," White said. "Our sport's different. We have our own arena next door. So we will fulfil every fight for every fighter this year, and we'll get this thing done.
"… We will get through this. We will make it. All my people that are with me, fucking you don't need to worry. Relax, enjoy your family. Spend your time, this is a big vacation until this blows over, and we will be back on track and kick some fucking ass like we always do."
Comments
comments