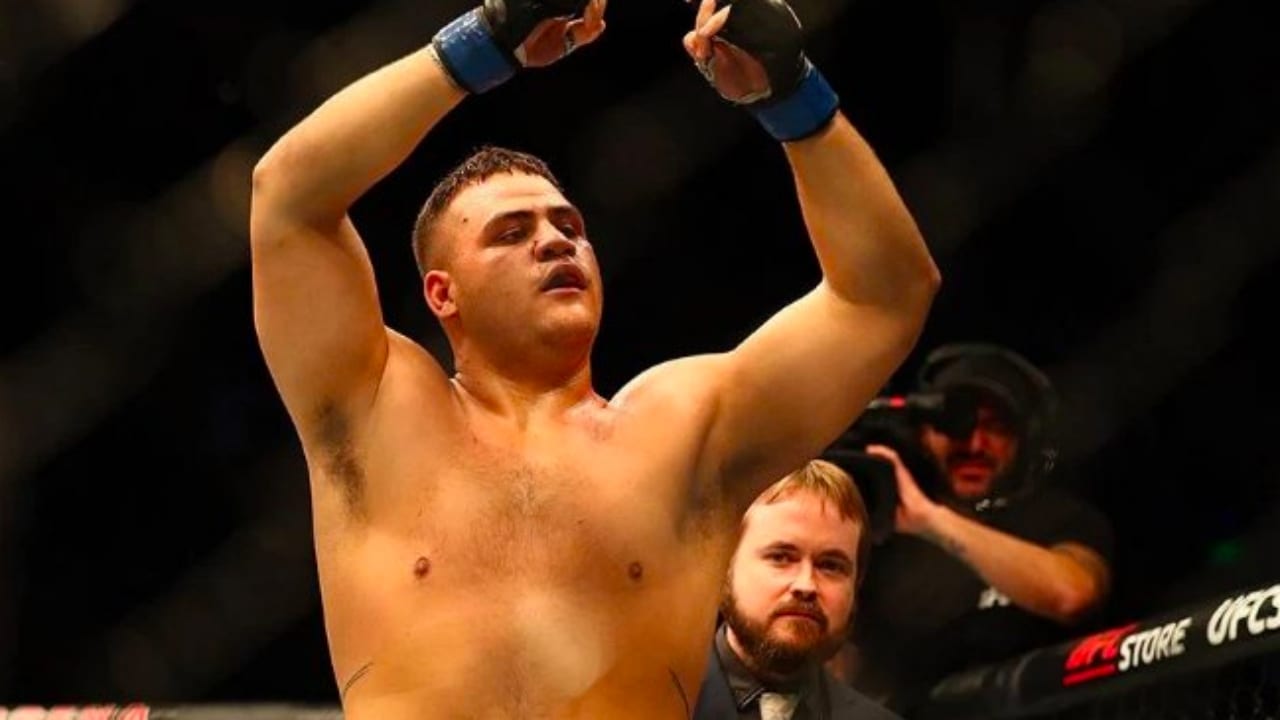 Tai Tuivasa was expected to win last weekend at UFC Melbourne.
Instead, the one time hot heavyweight prospect put in a fairly drab performance en route to being submitted in the second round. But if fans find themselves disappointed, then they have something in common with Tuivasa himself, who took to social media to address the defeat and pledge to return.
He also had an important note to make, in that after losing friends to mental health issues, he would try to show others that losses don't need to make us wallow.
"Fuck wish I had an explanation for what happened but I don't," he wrote. "I really trained hard to win this fight and when I did win I wanted to dedicate it to KINGY but as he knows life hits you with bumps and bruises in the road and on your face 🤦🏽‍♂️ lol but it's how we move on and better ourselves. My son has to see me with these bumps and bruises and I have to show him that we get knocked down. But we don't lay down. My mental health is good 💪🏽 with losing comes some down times but we still live to fight another day I'm losing to many brothers and sisters too letting the load get too much on their mind 😞🙏🏽 Good work to my opponent he did well 👏🏽
"All my loved ones my hood love you all I'm going to make some adjustments I'll be back ! win or lose I walked out to one of the biggest crowds ever and yes I lost I feel like a shit cunt don't worry lol but I did it I got there. And I will be back there winning I promise. My mental is good I'm breathing I'm eetswaaa 😊 I'm gunna chill with my son and family for abit then I'm back.
Kingy I hope you are at rest with yourself my brah have been apart of my life since forever and always happy cheerful and have always guided / provided for those you love and care about. DONT LET THE FIGHT OF LIFE GET TOO MUCH FOR YOU WE CAN ALWAYS DUST OURSELVES OFF AND GET BACK UP. I PROMISE I'll lead the way."
–
Comments
comments