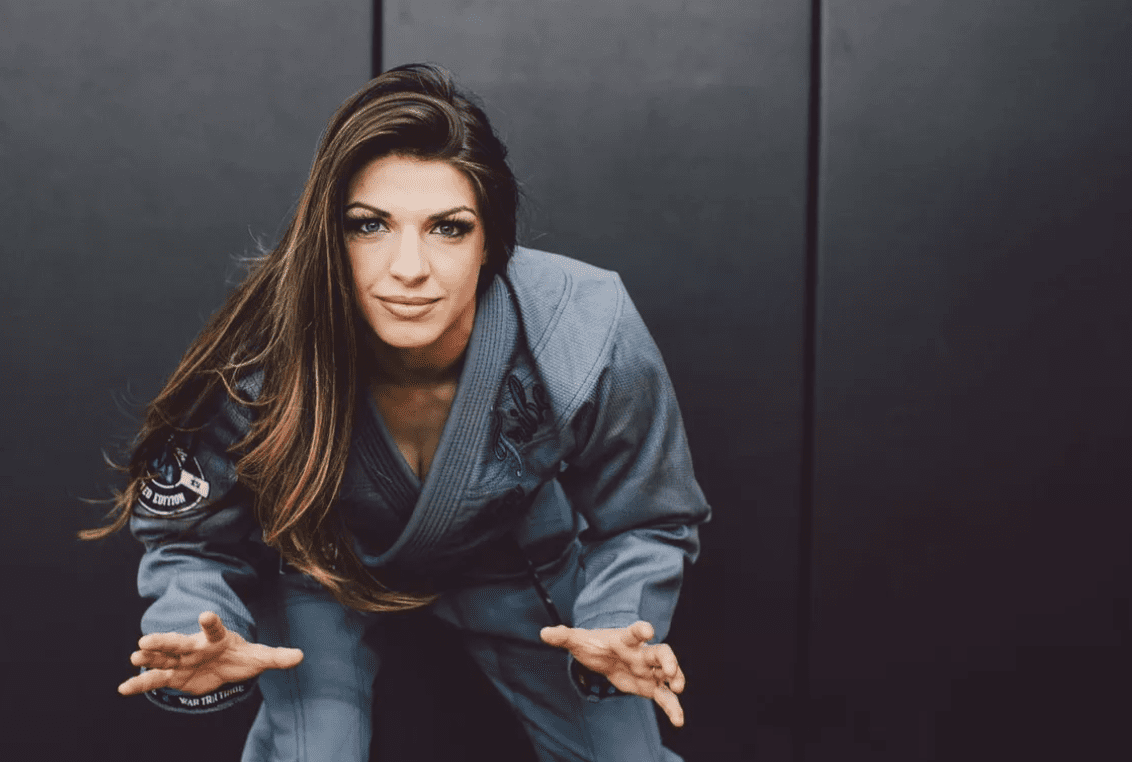 Before Mackenzie Dern took time away from the sport of mixed martial arts, there was some criticism from fans in regards to her motivation.
An elite level jiu-jitsu practitioner, Dern had a couple of bad run ins with the weigh-in scales, even missing her mark by seven pounds last time out. Now she's had her baby, recovered from the pregnancy and is set to return to the cage this weekend at UFC Fight Night: Jędrzejczyk vs. Waterson, Dern believes her new motherhood will be that inspiration many felt she didn't have.
"It really is a big step I think for me," Dern said, speaking to Michael Bisping in a piece for MyProtein. "I think a lot of people, I have a lot of followers, seeing if I'm going to make weight, seeing if I'm going to fight good, how I'm going to have more motivation with having a baby and everything. So, I'm really excited for this fight."
As for the weigh-in debacles of the past, Dern says she's planning on proving those days are behind her, and work on gaining back the trust of fans.
"A lot of people will say she didn't even try, she doesn't care," Dern said. "I think this is going to show people how much I really am trying, cause it really is not so easy to come back that fast and be 115-pounds when I usually walk around at 135."
–
Comments
comments