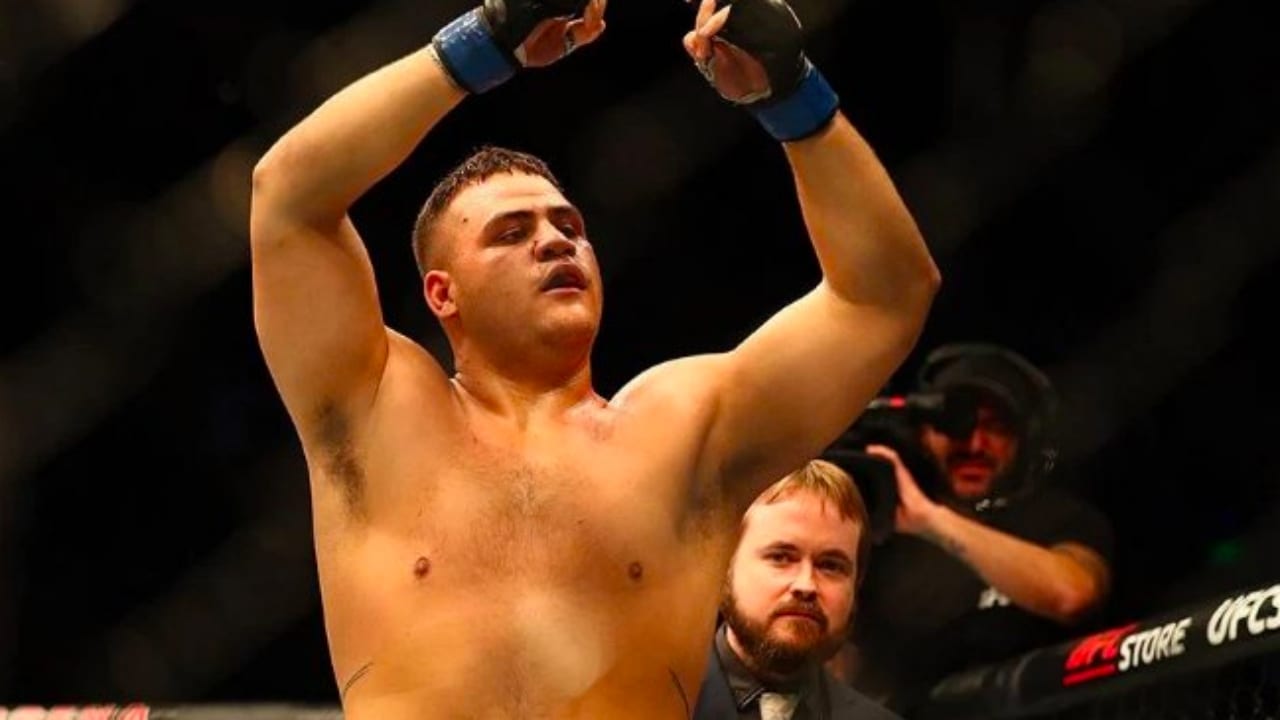 Tai Tuivasa owes a lot to friend and mentor Mark Hunt.
Tuivasa initially met the 'Super Samoan' after being brought in to help train Hunt for the first 'Bigfoot' Silva contest at the age of 18-years old. Since then, Hunt made Tuivasa a regular training partner, and has consistently labelled him an exceptional talent for the future.
Because of that relationships, Tuivasa sees future opportunities in the sport, not just for cash (although that would be nice), but to get revenge for some of Hunt's more renowned defeats. For example, former heavyweight champion Brock Lesnar.
"Hell yeah, it's a money fight," Tuivasa said of facing Lesnar, speaking on Submission Radio. "I'm in this for the money, I'm in this for my family can do good, you know what I mean? So, of course (I'd fight Lesnar). With the money, obviously who wouldn't want to fight Brock Lesnar? And I'd love to get one back on him for my boy (Hunt).
"There's all them boys that I want to get some payback for. Overeem, all them boys. I was there in the corner (when Overeem defeated Hunt), so I think of that as well."
Of course, Lesnar is currently a retired mixed martial artist and back under the WWE banner. While UFC president Dana White claims the star wants a return to the cage, Lesnar also has to undergo months of suspension and USADA testing so as to be eligible to comeback.
Lesnar has remained mostly mute on the issue, although did initially deny willingly taking banned substances. Not that Tuivasa's convinced.
"Everyone knows he's fucking on the juice." Tuivasa said. "You can ask a 10 year old kid and they'll probably tell you that. It's obvious. He's probably one of the biggest humans I've ever seen in real life. He's huge. But that doesn't mean — if I'm gonna get paid, I'm gonna get paid and I'll fight him."
–
Comments
comments