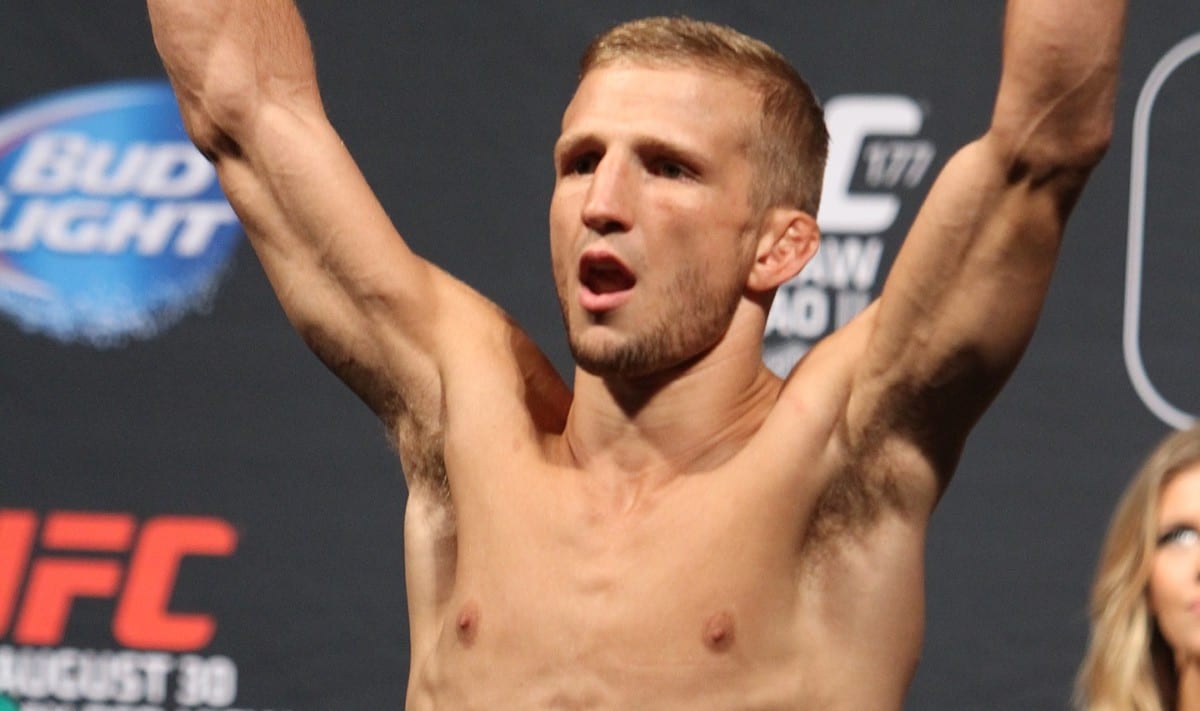 TJ Dillashaw has been suspended for two years by the UFC's anti-doping partner USADA.
The former UFC bantamweight champion was found to have the well known banned substance EPO in his system after a test was collected on January 18. Dillashaw did not contest the findings, and as such sees himself banned for 2 years from that January date.
"We all know the pressures to win at all levels of all sport are real and intense," said USADA CEO Travis T. Tygart in a press release. "It is exactly why strong anti-doping efforts are necessary to protect clean athletes' rights, health, and safety, and to ensure that those who do succumb to these pressures and decide to break the rules will be held accountable in a real and meaningful way, as in this case."
Dillashaw had been the reigning 135-pound champion of the UFC until the findings were announced, at which point Dillashaw announced he was relinquishing the title. He will be able to return at the age of 35.
EPO is known to promote the growth of red blood cells in an athlete's body, meaning an improved cardiovascular output and increased recovery.
In a damning quote to ESPN.com, Jeff Novitzky revealed the nature of intaking EPO — namely that it must be injected and therefore cannot be found in contaminated substances.
"I'm quite familiar with EPO from my days investigating professional cycling teams," the UFC vice president of athlete health and performance said. "It's a very effective substance. It's not a substance you find in contaminated supplements; it's injectable only. You have to know what you're doing when it enters your system.
"On a scale of seriousness in anti-doping, it's up near the top."
Comments
comments