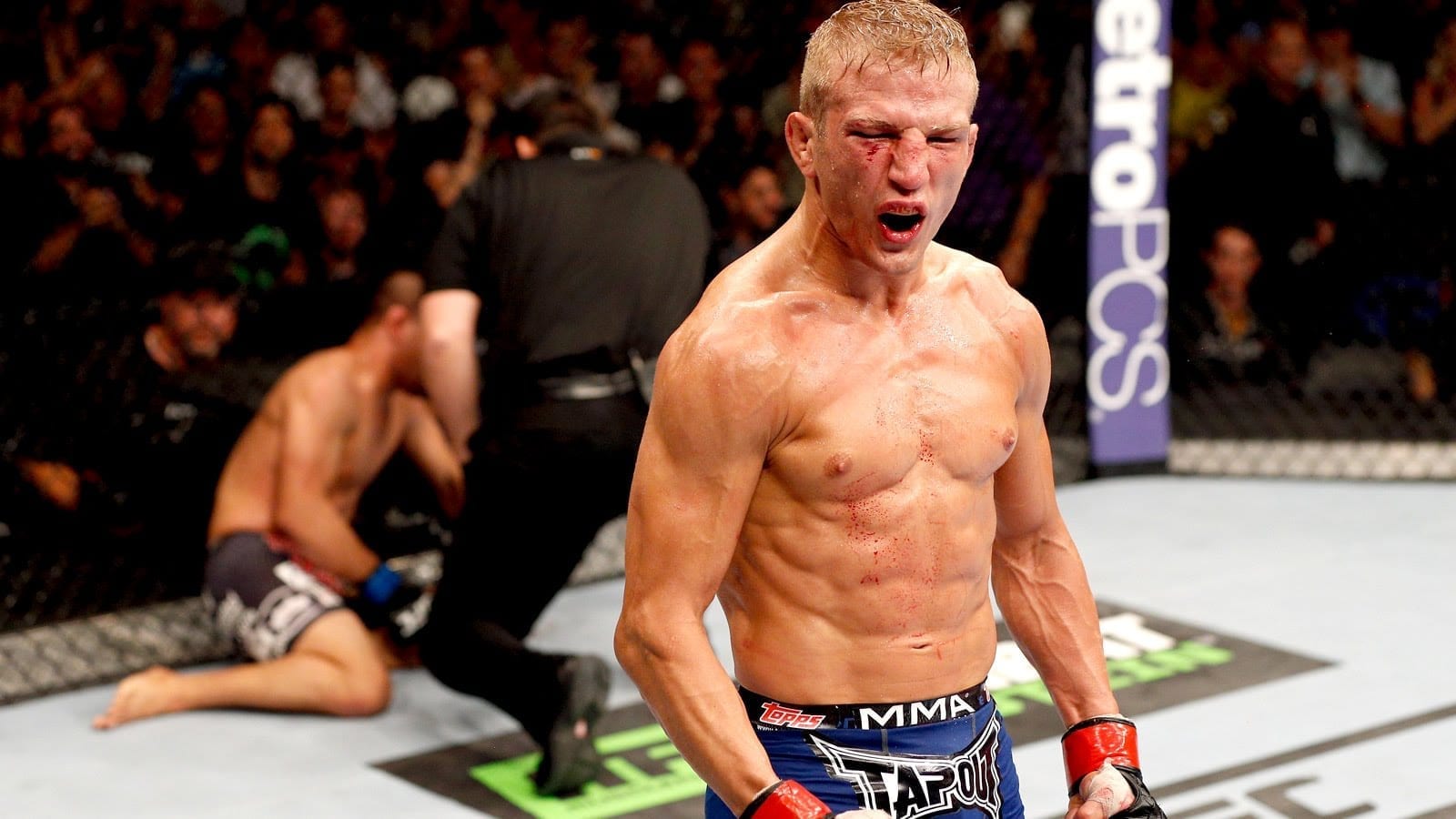 T.J. Dillashaw has voluntarily vacated his UFC bantamweight title after the UFC's anti-doping partner USADA informed him of an adverse finding in his test results.
While USADA no longer reveal their findings until an investigation has been completed, Dillashaw made the decision to announce his situation on his own social media.
"To all my fans, I wanted to be the first one to let you know that USADA and the NYSAC have informed me of an adverse finding in a test taken from my last fight," Dillashaw wrote. "Whole words can't even begin to express how disappointed I am at this time, please know that I'm working with my team to understand what has occurred and how to resolve this situation as quickly as possible. Out of fairness and respect to the rest of the my division, I've informed the UFC that I'll be voluntarily relinquishing my title while I deal with this matter. I want to thank all of you in advance."
In the statement, Dillashaw says he'll be working with USADA — and the New York Athletic Commission — to find out where the result came from.
The finding comes related to his recent contest with Henry Cejudo, which took place in January. Dillashaw had been the bantamweight champion since defeating Cody Garbrandt at UFC 217.
Comments
comments