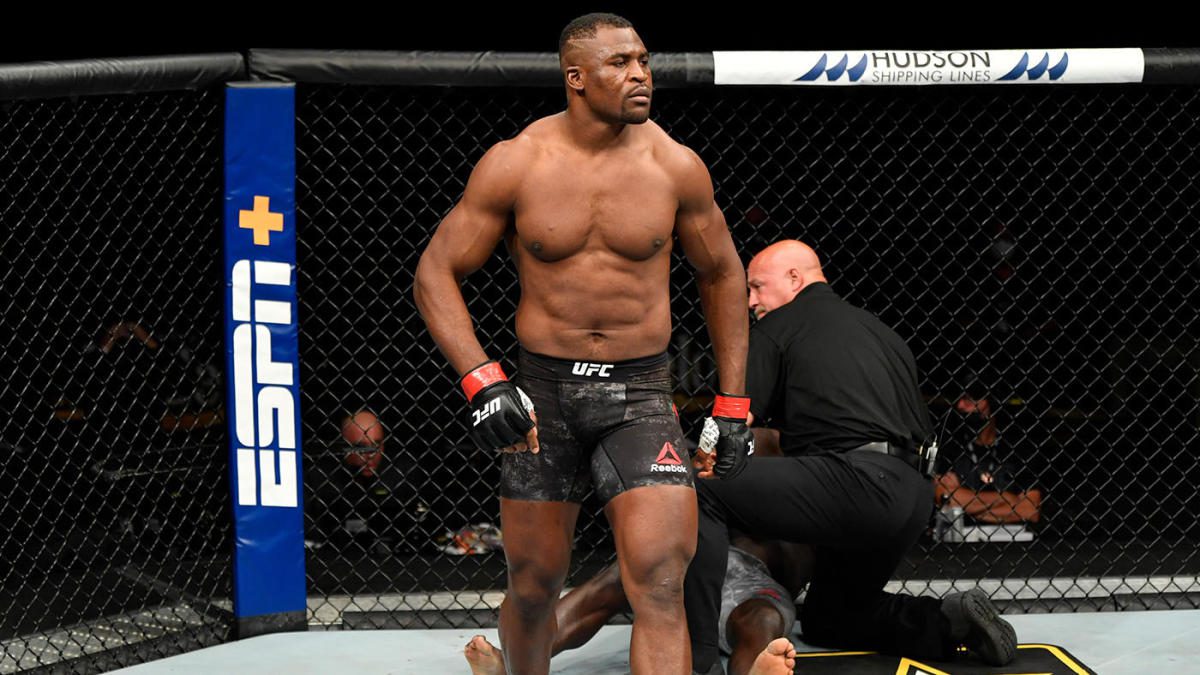 Contract disputes aside, Francis Ngannou will likely be on the shelf for large part of 2022.
The UFC's heavyweight champion, who is currently embroiled in a pay dispute with the company, came into last weekend's fight with Ciryl Gane nursing a knee injury which prompted a doctor to advise him to bow out of the contest. He detailed to Ariel Helwani on Monday's episode of The MMA Hour, via MMA Fighting, that he had tears to both his MCL and ACL — injuries he says greatly inhibited his movement in the cage.
And as he said to Helwani, the injuries affected his performance in the fight and he admitted in the post-fight presser that surgery is likely.
"My team was by my side regardless of whatever I decided to do, that's what they said," Ngannou said. "But the doctor said he wouldn't recommend me [to fight] because I could have irreversible damage if I got kicked on that knee. That's why I couldn't switch my stance.
"I could have withdrawn from this fight, but then get in another fight and get [injured] even worse. We are doing this sport, it's very dangerous, you can hurt yourself all the time. So if you feel like there's a chance you can do it, you have to do it. I believe in myself. I've been through a lot of stuff in my life. That must be a dumb decision, but I didn't want to withdraw from this fight. I was very confident about my skills to win this fight."
The lack of movement appeared to be a problem early in the fight as Gane used his fleet-footedness to open up a lead on the Cameroonian but as soon as Ngannou found some momentum with a fierce slam early in the third round, he said he knew the tide had turned.
"Something came to my mind," Ngannou explained. "I remembered all the support I've been receiving from my country, and I'm like, 'I'm not letting them down.' Then my coaches, they were there motivating me, telling me and then we went to the third round, and I got this takedown and then at the end of the third round, I kind of saw him desperate.
"At that moment, I knew he was going to lose this fight. He was losing the fight. I could tell that he wasn't himself anymore.
"I know what I was putting myself into and if I needed to leave that leg in the octagon to get the win, I would have done it."
Comments
comments