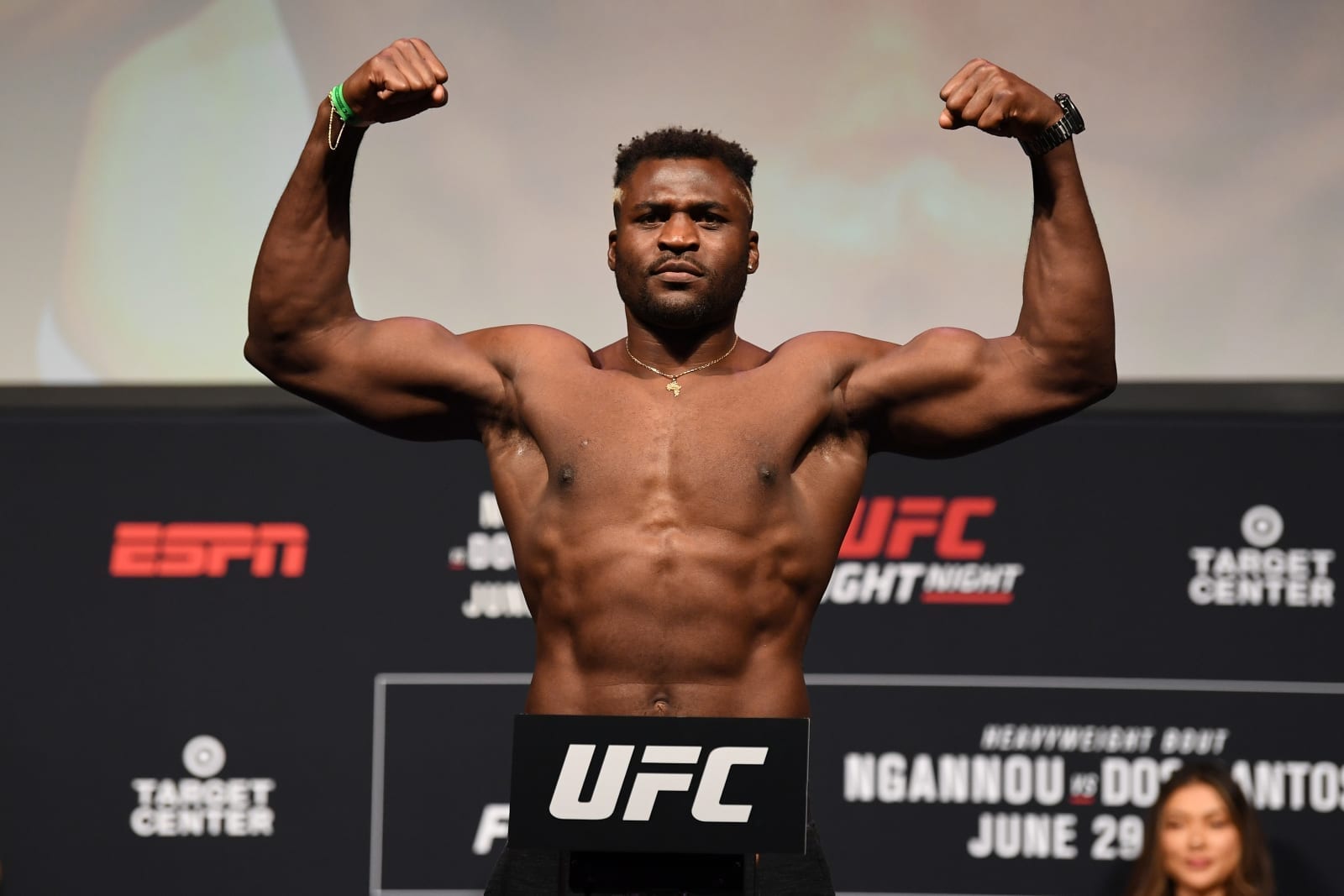 Francis Ngannou isn't going to back down in his contract impasse with the UFC even, he says, if it hurts him in the pocket.
The UFC heavyweight champion, who defended his crown against Ciryl Gane last weekend in Anaheim, California, has been embroiled in a high profile staring competition with the UFC and Dana White regarding the terms of a new contract. The Gane fight was the last on his current deal which means that theoretically he can leave the organisation as a free agent at the end of this year, even if he still holds the UFC heavyweight title.
And as he said on Monday's edition of The MMA Hour, via MMA Fighting, the deal has to beneficial for both parties if he is to remain on the roster of the world's premiere mixed martial arts organisation.
"You can be free and fight for the UFC," Ngannou said to Ariel Helwani. "I just want to be free. We are supposedly independent contractors. Independent contractor is technically a free person. That's the reason why they need some adjustments in that contract. That's what I've been fighting for.
"The term of the contract, everything that they put into, they hold you in captivity," Ngannou added. "You can't do anything. You have no rights. The contract is one-sided, although you still don't have nothing. You don't even have health insurance, even while you're putting your body on the line to provide to put on the show.
"You're risking everything. There's a lot of things. We have no insurance. Nothing. No guarantee, which I understand as an independent contractor, but treat me as such, if I am. Whether I'm going to be an employee or an independent contractor, make it very clear in the contract. It's very mixed up.
"That's probably the thing that I hated most about this, how they hold all the cards, the power to just destroy you," Ngannou added later. "As soon as you don't say yes, they just take you down. There's something wrong with me with those kind of things, that I just can't take it."
Ngannou has openly flirted with a move to boxing — rumours of which Tyson Fury has repeatedly stoked — and it remains the case that he could earn a far greater pay packet in a sport that, technically at least, ins't his own rather than the one in which he is a world champion.
Regardless, though, Ngannou says this standoff doesn't just boil down to cash.
"More money, but it didn't carry any of the things that I have [asked for] … not really, not at all. The money was tempting, it was good, but this is not just about money. By this point, I think it's a lot more than just money. At this moment, it's more than money. Just money cannot fix this situation. I don't believe that."
Ultimately though, Ngannou says he is in the advantageous position for negotiations.
"It's going to be on my way. I'm going to make the call on how it ends. It won't end on somebody's rules. It will end on my rules. If this is the end, I am happy. From where I came from, I have done a lot. Some people might not see that, but I have done it and I am very happy about that. I'm proud of myself. That might be my ego, but I'm proud of myself, what I have achieved. But I don't want all this to take what I have, to change me, to change my principle."
Comments
comments