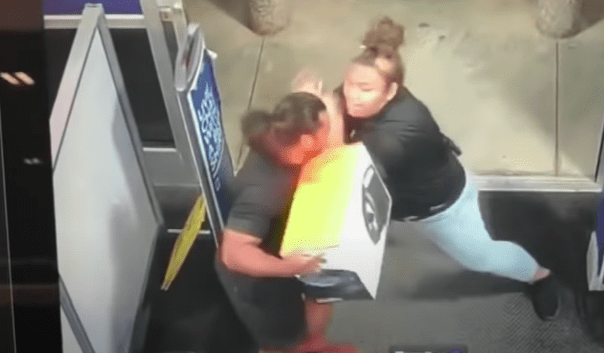 Summer Tapasa said that her life had changed when she was offered a job by UFC president Dana White when a video of her tackling a shoplifter went viral earlier this year, but she says she doesn't intend on stopping there.
Tapasa has begun her career as a UFC executive security officer and says that Dana White has offered his support to her in her bid to secure a lucrative, long-term career — and now she says that she wants to explore the possibility of becoming a mixed martial arts referee.
She was offered a job with the UFC's security team after she was let go from Best Buy following the viral incident, with White inviting Tapasa to be a special guest at January's fight between Conor McGregor and Donald Cerrone after the UFC boss admitted that he was impressed with Tapasa's willingness to go above and beyond for her employer.
View this post on Instagram

Thank you @danawhite & the @ufc family for an AMAZING experience! Until next time Vegas! 🤙🏽 #summerufc
But according to TMZ Sports, Tapasa wants to take her apprenticeship with the company in a new direction.
"I chose security because I was more comfortable with it. Now that I'm in the UFC, now that I'm in the security position, I was actually thinking about becoming a referee," Tapasa was quoted as saying.However, Tapasa says that if she is to ever enter the octagon in an official capacity it will be as a referee and not as a fighter — though she admits that she considered that possibility."That thought has not came into my head, no. I don't even see myself in the Octagon fighting someone else. Probably just refereeing, but fighting somebody else, no, I don't think so."
Comments
comments