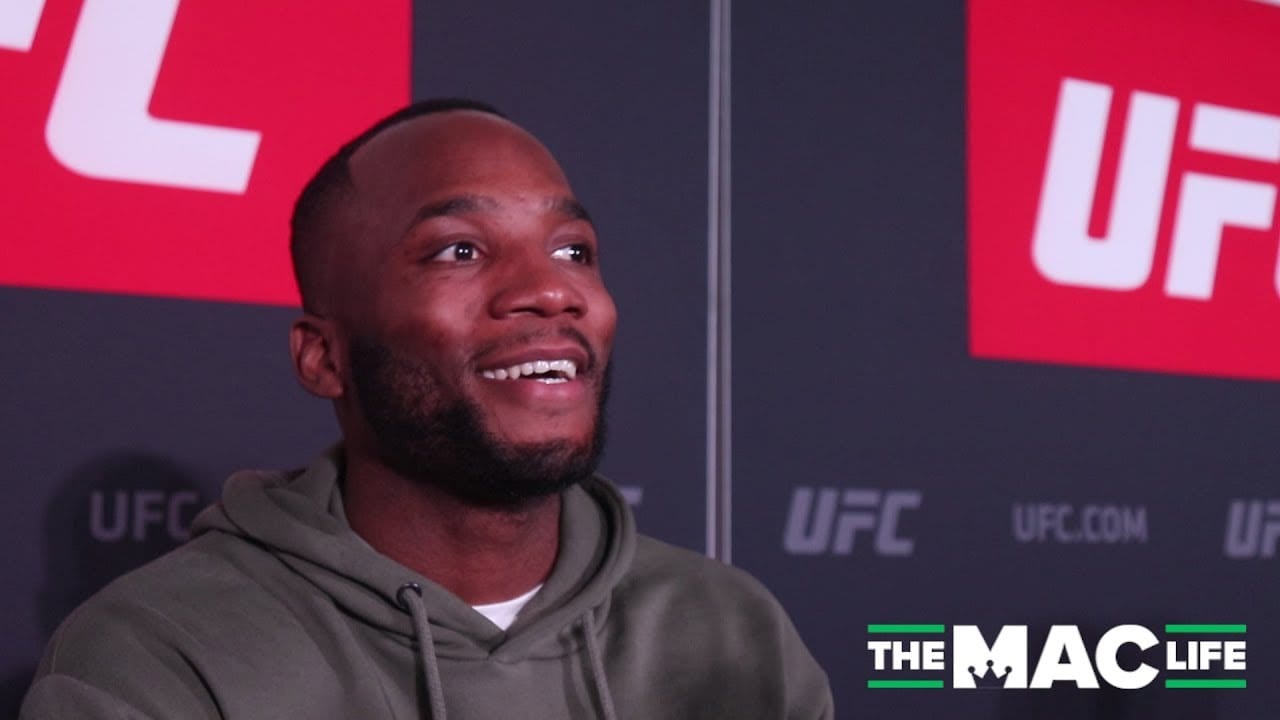 While we're all in the grip on a global epidemic which is affecting practically every person on earth, you can't help but spare a thought for Leon Edwards.
For months, or even years, Edwards — who is in the midst of an eight-fight win streak in the UFC's welterweight division — had appeared to be the 'odd man out' in the weight class. The Birmingham fighter watched his countryman Darren Till receive a world title shot, while also sat on the sidelines as the likes of Colby Covington and Kamaru Usman duelled for the world championship.
However, weeks ago Edwards got the fight that he wanted: a home country main event against former world champion Tyron Woodley, only to see the fight fall apart just days out — but he is keen to make sure that Woodley knows that they had agreed to fight, and says that both men should honour that contract.
"I went to sleep on Saturday night, woke up on Sunday around 9 a.m., got a phone call from my manager saying the event's been cancelled and they want me to get to the states," Edwards told MMA Fighting. "I had to get to the airport in London by 11 a.m. I was like that's not possible to do that. From my house to the airport is like a two hour drive and to get my coaches ready and deal with their family and we didn't know where the fight was. We didn't know where we were flying to. It was just a crazy, crazy day.
"We didn't know if we'd be able to get home. Not even me but my coaches. They're older men in their 40s and they've got families, they've got kids, they've got businesses, they didn't know what's going to happen. So it was hard for me to pull them away from their families and their businesses and not knowing the plan, where they're going, when they're coming home to their kids, especially with a travel ban coming on Monday morning. It was impossible to get done."
Woodley returned to the United States shortly after the UFC London cancellation was confirmed where he soon campaigned to face both Colby Covington and Rafael Dos Anjos, but this is a stance that Edwards can't agree with.
"He knows the fight to happen is me and him," Edwards said of Woodley. "Now he's calling out Colby Covington. He's trying to do this, trying to do that. He doesn't want to fight me. I knew from when I beat [Dos Anjos] and he was there watching it that he didn't want to fight me.
"Now everyone can see what I'm talking about. He doesn't want to fight me. He knows he's going to get his ass whooped and he doesn't want to fight me. He's avoiding me at all costs. He's calling out Colby when the fight got cancelled because of a world epidemic a couple of hours ago. He doesn't want to fight me. I know it. But we need to get it rebooked. We need to get it done.
"Stop being a b*tch and let's get the fight done," Edwards said. "It was already booked. It got postponed because of what was happening in the world. It was out of my control, out of his control and out of the UFC's control."
Comments
comments