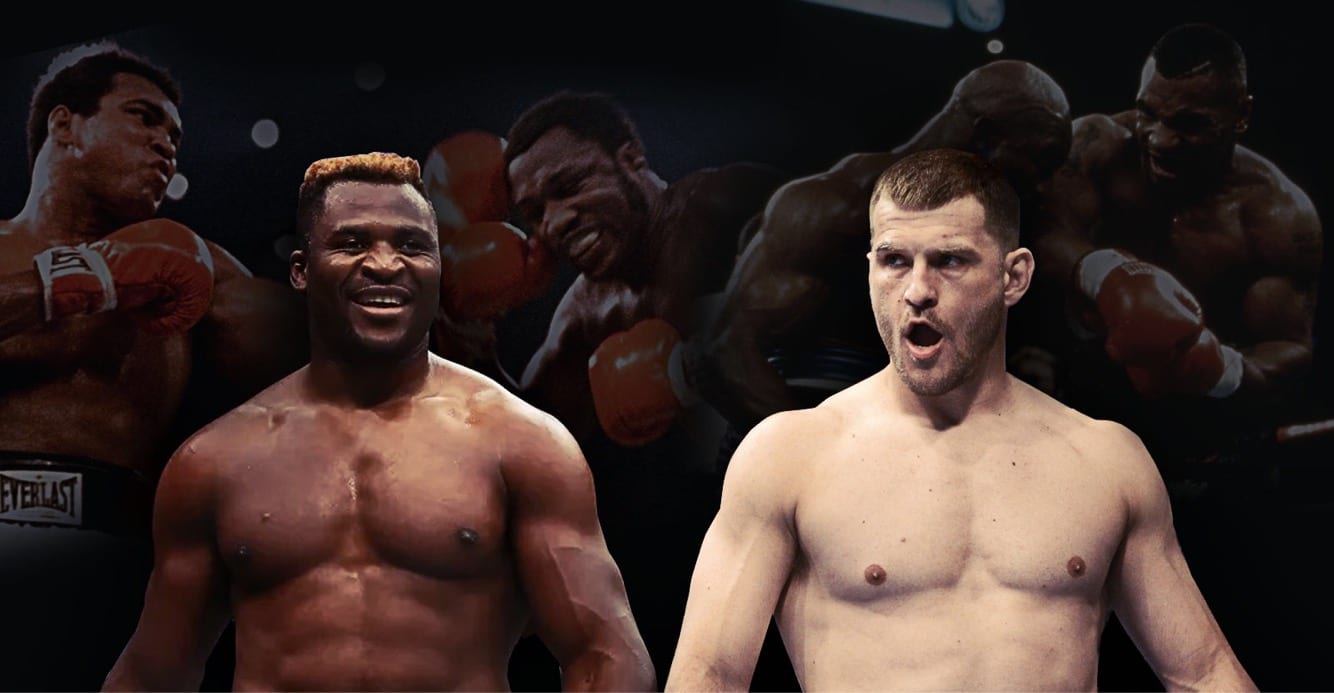 Throughout sports history, there's never been anything quite like a heavyweight title fight with magnitude.
It's the be all and end all in combat sports. While punters might be able to con themselves over a fourth pint they could take on smaller men with success, there's no denying that when the heavyweight champion of the world walks into a room — it's his room.
These clashes come few and far between, but when they do, there's never a better time to stop and appreciate the spectacle sports can bring. In Stipe Miocic vs. Francis Ngannou, the UFC is calling you to attention.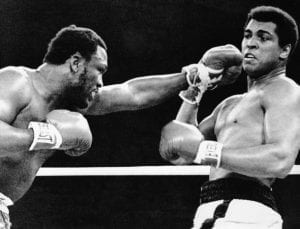 It's hard to put your finger on just what makes a heavyweight 'classic'. Usually, there are two men of equal ability. Often, one (or both) is iconic figure set to go down in the history books. Always, there are stakes, there is emotion, and there are backstories.
The Ali vs. Frazier trilogy, the Tyson vs. Holyfield brace. Ali-Foreman. All examples of phenomenal classics still being discussed to this day.
Understandably, mixed martial arts has less of a back catalogue to draw on, but one would likely point to Junior Dos Santos vs. Cain Velasquez I, Brock Lesnar vs. Shane Carwin and Mirko Cro-Cop vs. Fedor Emelianenko as three examples of MMA heavyweight clashes that captured the feeling of lightning in a bottle.
But none of the three listed above felt quite like Miocic vs. Ngannou.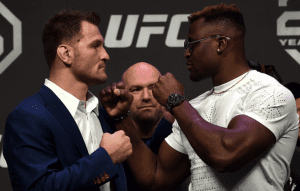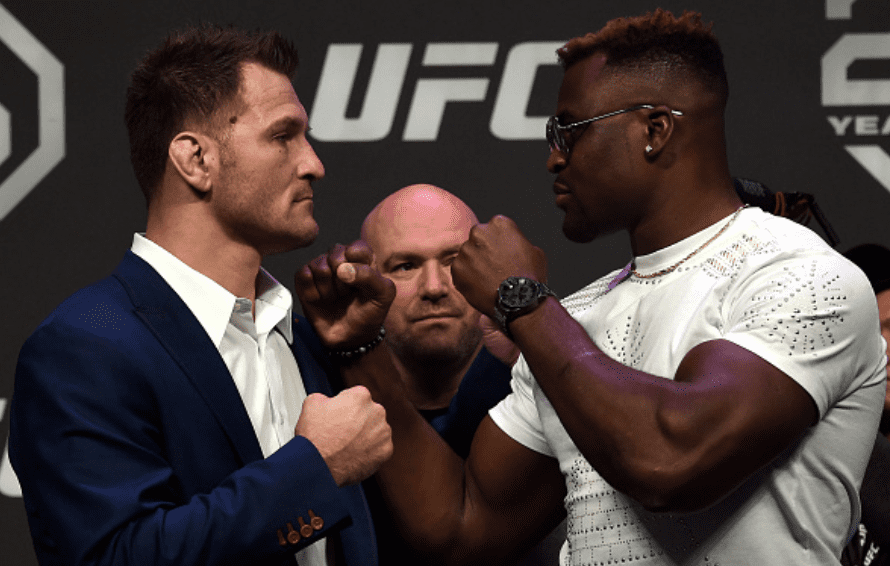 The excitement doesn't just come from the pair's skills — although both represent the latest evolution in the big men of mixed martial arts — it's as much the contrast in their characters.
Miocic is the everyman from Middle America. Not looking for fame or glory, the champion spends his free time as a fireman, battling things far more serious than what the Octagon can bring him. Rarely revealing his inner workings to the media, Miocic is a no nonsense, minimal thrills guy from Ohio who just enjoys training and fighting.
Opposite him is Ngannou. A ferocious and frightening force who has demolished his way through the UFC heavyweight's division. Every punch the Cameroonian throws carries with it both devastating power and the bad intentions to match. Unlike Miocic, who walks with a calm confidence, Ngannou is increasingly aware of the danger he brings, and is increasingly content with telling you.
We've seen examples of that contrast already.
For instance — consistent with the silent killer he's been his whole career — Miocic has simply refused to be overawed by the task at hand.
"He's tough, he's big, strong, hits hard but he's just another dude," Miocic said in a recent interview with FloCombat. "That's what it is."
And on the flip side, Ngannou continues to raise arm hairs. When Miocic repeated the sentiment he wasn't intimidated by the challenger during a press conference last month, Ngannou's small interjection of "don't lie, Stipe" was enough to draw a nervous gasp from the crowd.
It's not hard to describe how tumultuous the UFC heavyweight division can be. Throughout the entire history of the weight class (some 20 years), no man has yet defended the belt more than twice. If Miocic wins this Saturday, he'll be the first. Take a moment to truly consider that, and think back on the names to hold that strap, and the scope of the statement should be clear.
Currently, in terms of 'greatest heavyweight ever', names such as Cain Velasquez, Fedor Emelianenko and Fabricio Werdum are offered. If Miocic does what no other man has done, he'll force pundits to consider a new name. If Ngannou gets it done — particularly if he does so in as damaging a fashion as he's been able — then he might have the most momentum of any UFC heavyweight in history (perhaps even approaching mainstream success).
There is something for everyone here. The type of men they are, the manner in which they fight, and the resume of both means Miocic vs. Ngannou could be a heavyweight classic the likes of which the UFC has yet to capture. The fireman vs. the blaze. The everyman vs. the adonis. If you're dubious about the 'Big Fight Feel' of this one, then check the butterflies in your stomach as the two meet in the middle of the cage on January 20.
Comments
comments