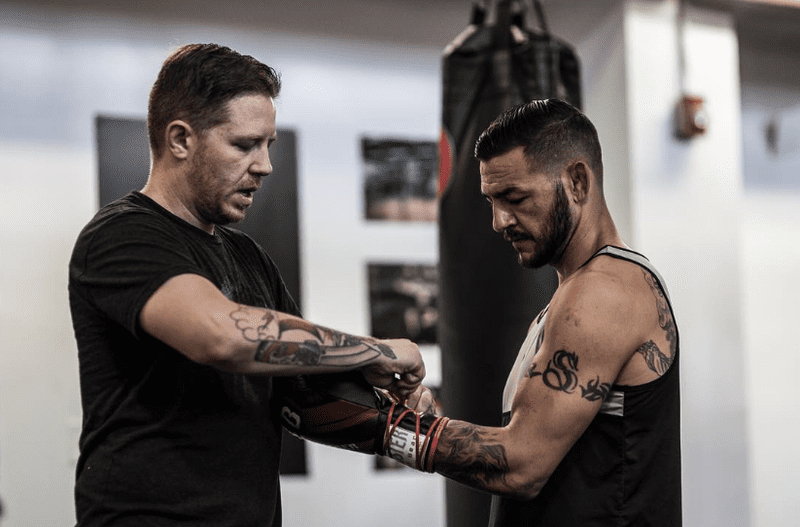 Cub Swanson's most recent bout, a December submission loss at the hands of Brian Ortega, was the final bout on his current UFC contract. While the result of that particular bout won't necessarily have strengthened Swanson's hand in the negotiations, though the featherweight fighter has confirmed that the UFC have made moves to re-up — but Swanson maintains that he is keen to see all of the offers on the table before signing on the dotted line with any promotion.
Swanson is one of the most popular fighters in the 145-pound division. His 2016 victory against Doo Ho Choi is widely considered to be the best single fight of 2016 and prior to the Ortega loss, his four-fight win streak had him knocking on the door of title contention at featherweight. Thus, Swanson could be considered a valuable asset to any mixed martial artist in the world.
While he has confirmed that Dana White is keen to wrap up contract negotiations promptly, Swanson has said that he's going to wait until all offers are on the table and weigh them up on their own merits. After all, this is likely the final 'big' contract that the 34-year-old Swanson will be offered.
"I can't make a decision until I know what the other offers are," Swanson said post workout at the Indio Boys & Girls Club, as reported by MMAJunkie.
"Not many big players stay around all that long," the free agent said, adding that he has already had discussions with at least one other fight promotion and he is ready to fight as soon as any new deal is agreed — no matter who it is with.
There has been a trend lately of some athletes fighting out their contract with the hope of potentially commanding a greater fee when negotiations come down to the wire, but Swanson maintains his decision is related to his family and not to holding the UFC to ransom.
"The negotiations, it's not about having fancy cars or anything. It's about having financial stability for my family's future. That's it."
Comments
comments