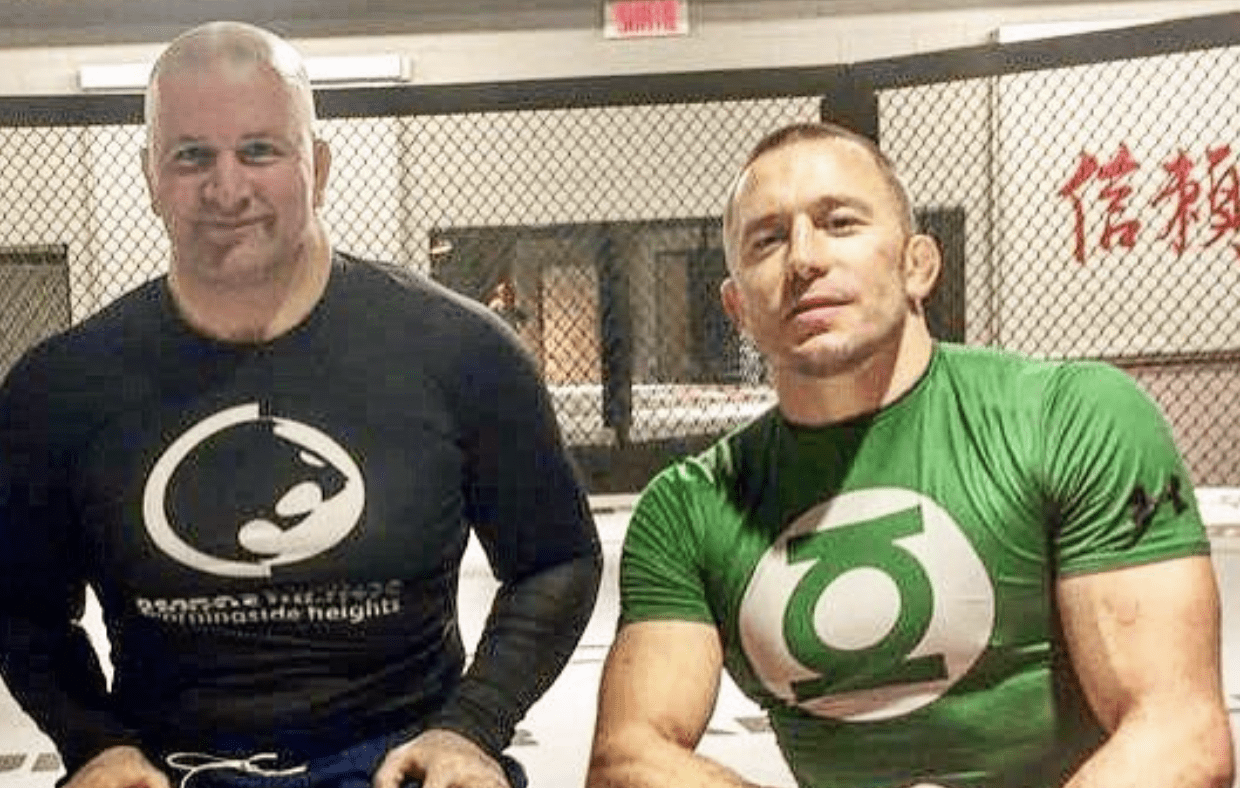 It is looking increasingly likely that Georges St-Pierre's return to active mixed martial arts competition was a 'one and done' situation.
St-Pierre, a presumptive future UFC hall of famer, returned to action in early November following a self-imposed four-year hiatus at UFC 217 in New York City and became the latest member of the organisation's exclusive two division champion club with a third round submission of Michael Bisping to claim the UFC middleweight crown. However, just weeks later, St-Pierre vacated the title (citing colitis) and in doing so upgraded Robert Whittaker's interim middleweight title to the real thing.
The Canadian legend had been expected to return to his fertile hunting ground at 170-pounds, where he spent the majority of his career, but his on-going stomach ailment — colitis involves an inflammation of the inner lining of the colon — has meant that any return is to be delayed indefinitely, or according to one of his coaches, it might even rule him out from ever competing again.
Speaking on the The Joe Rogan Experience (via MMAJunkie), world renowned BJJ coach John Danaher said that St-Pierre's return date, if there is to be one, is 0ut of his hands.
"The truth is no one knows (if he will fight again) because it comes down to medical problems," Danaher said. "Georges has got a problem in his stomach. I'm not going to claim to be a medical expert, but it's one of the most frustrating things Georges has had to deal with because there's certain parts of the human body that are just out of your control, and the stomach is one of them.
St-Pierre initially stepped away from the sport in November 2013 after a hard fought but successful welterweight title defense against Johny Hendricks. Among the concerns raised by St-Pierre at the time was the stress of continuously competing at the highest level of the sport and, as Danaher explains, people who are prone to experiencing stress and often more prone to ailments such as colitis.
"Things likes stress seem to make it worse, and the truth is that no one really knows at this point," Danaher continued. "So, wherever there's doubt, my instinct is to think: Do you really want to come back Georges? You've done (it) all."
Comments
comments