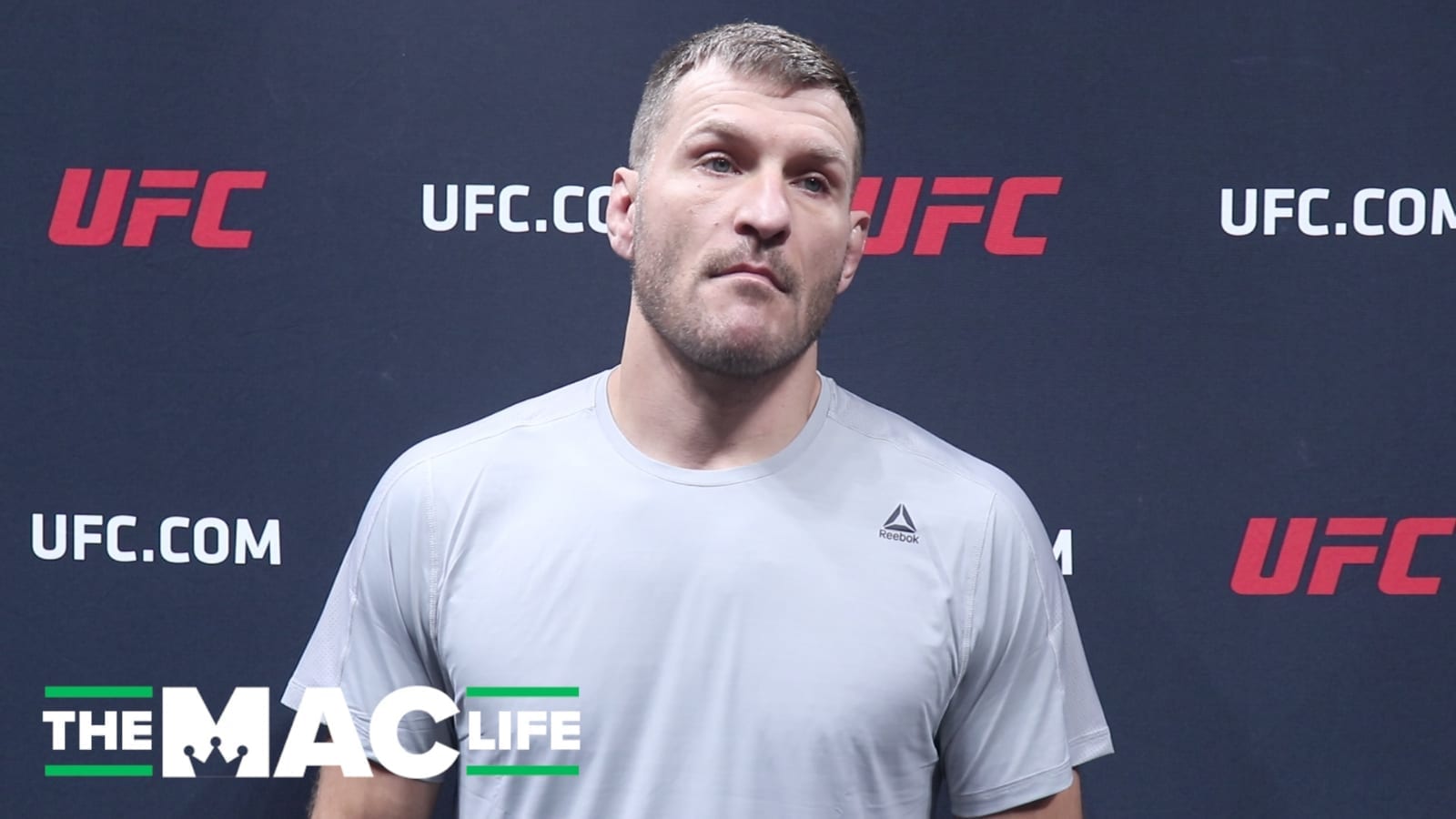 Daniel Cormier will get an opportunity to retire from the fight game at the top of the mountain.
Cormier, the former two-weight world champion, had stated on multiple occasions that he intended to retire from active competition by the date of his 40th birthday last March but with the promise of a potential Brock Lesnar looming at the time, Cormier opted to put those plans on hold.
When the will-he-won't-he Lesnar story finally reached its conclusion (he didn't come back, in case you hadn't heard), Cormier instead turned his attention to a rematch with the man from whom he took the heavyweight title. This time, however, there was a very different outcome as Miocic took the win by virtue of a fourth-round TKO — the only time in his professional career in which Cormier has been legitimately finished inside the distance.
View this post on Instagram

Immortality in the worlds greatest arena (@thegarden ) #ufc230 #newyorknights 📸@jon_anik
But the opportunity for revenge exists, at least according to Dana White.
"100%. That's what we're waiting for right now," White told the Rich Eisen Show about the possibility of a third chapter in the Miocic-Cormier rivalry.
"Stipe's still hurt. Stipe got pretty busted up in that fight against Cormier, the last one. So we're waiting for him to heal up, and they've both agreed to that fight."
As to when the fight might happen, a lot will depend on Miocic's fitness but UFC 248 falls in early March and would come a couple of weeks out from what will be Cormier's 41st birthday which seems like an ideal opportunity for arguably the organisation's greatest ever heavyweight to ride off into the sunset hopefully, from his perspective at least, with UFC gold draped over his shoulder.
Comments
comments