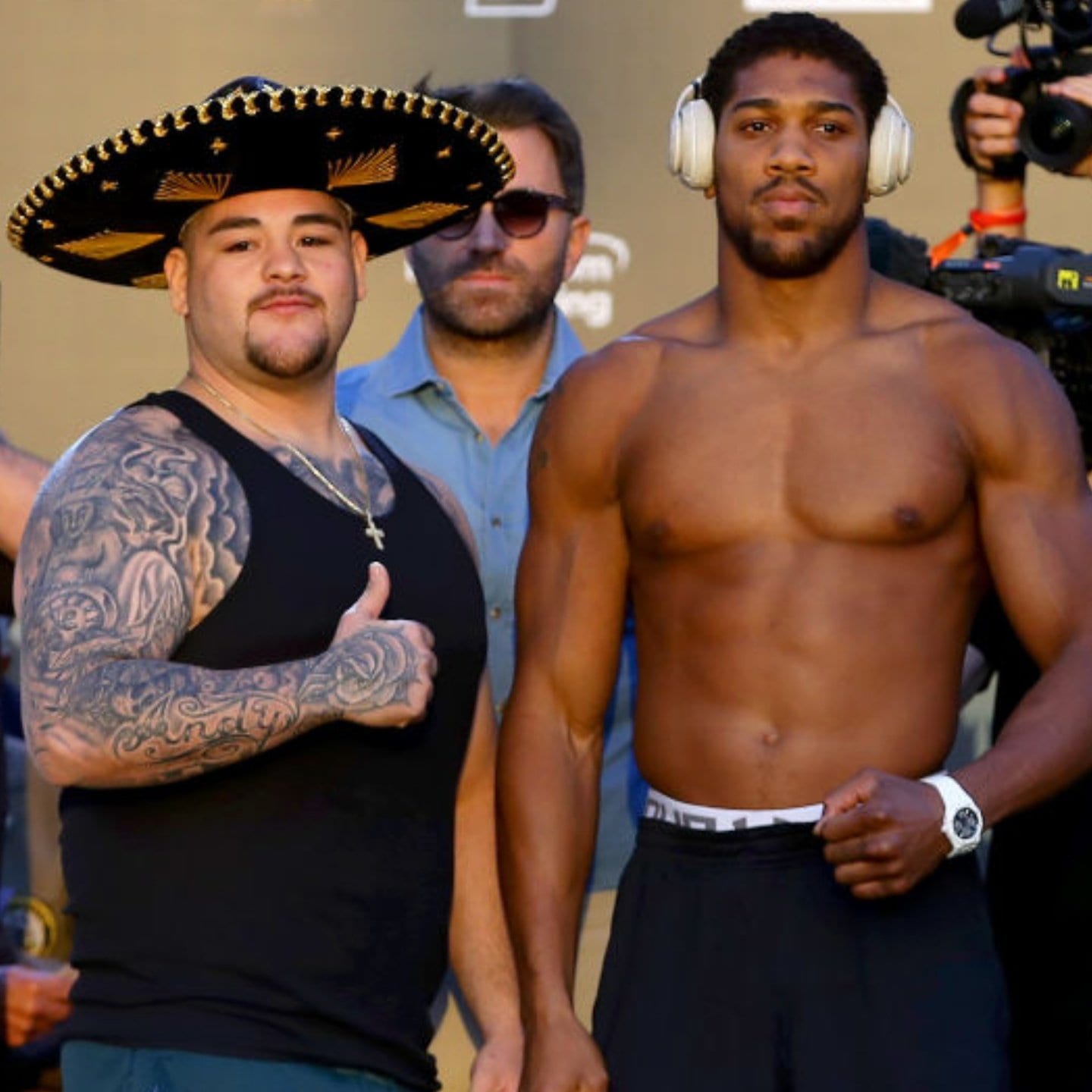 Ahead of the much anticipated rematch between Andy Ruiz and Anthony Joshua, there were murmurs and rumours regarding Ruiz' weight, and how he'd be coming into the second contest a much trimmer figure.
Not so, it seems.
Today in Saudi Arabia, Andy Ruiz hit the scales at a 283-pounds, the heaviest he's weighed for a fight in ten years. For his first bout with Joshua, he weighed 268-pounds.
Joshua, however, went the opposite way and made his mark at 237-pounds — the lightest he's been in five years. He was 247.8-pounds in their first meeting.
The drastic change is something of a huge shock, with many wondering how Ruiz' rumoured fitness increase would play a factor in his hand speed and durability in the contest. Instead, it seems, his team and the champion have decided there is value in coming in heavier.
For those reading from the U.K., it means Joshua will be giving up 3 stone in weight as he attempts to reclaim his world titles after the stunning upset in New York earlier this year.
–
Comments
comments