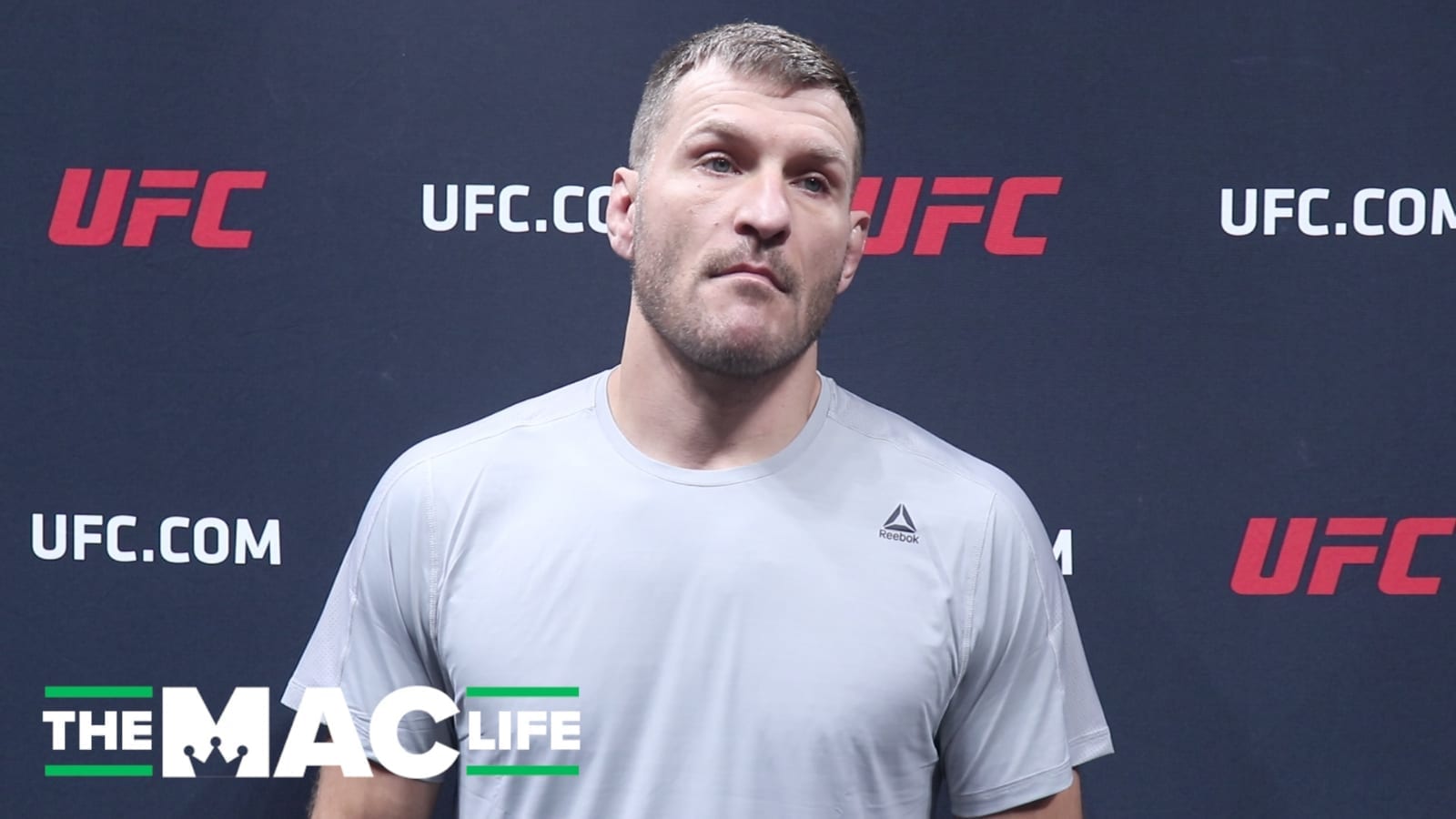 You can now add Stipe Miocic to the list of men who want to have some words with Colby Covington.
The outspoken welterweight apparently hasn't just stuck to crossing his fellow 170-pound competitors, or even his 155-pound teammates in the likes of Dustin Poirier, but according to Miocic also found time to insult the UFC heavyweight champion's wife.
While Miocic doesn't know exactly what got said, he knows enough mean spirited words were said to cause his manager to get involved.
"I'm kinda upset with that kid," Miocic said, speaking on TalkRadio 77 WABC. "He was saying stuff to my wife after my fight. I might have to talk to him about that. I'm not trying to start anything here, I'm just saying I want a normal conversation. I'm not gonna go out and take his head off. I'm just gonna talk to him like a normal person.
"… So my wife was walking to the cage, and I guess he was saying something to her and my manager being the man he is told him to shut the fuck up. To this day my manager will not tell me what he said, so I'm going to find out. I'm very good, I'm like the FBI. I will find out what he said and I'm just gonna go up to him and talk to him about it."
Not that Miocic is pledging violence like some other members of the UFC roster, he just wants to get to the bottom of the issue and make sure it doesn't happen again.
"I'm a normal guy," Miocic said. "I'm just gonna go up to him and talk to him. That's all. I'm not gonna take his head off. I'm gonna go, 'Hey man, what's your problem'. I'm not mad at the kid, I just want to talk to him about it."
–
Comments
comments