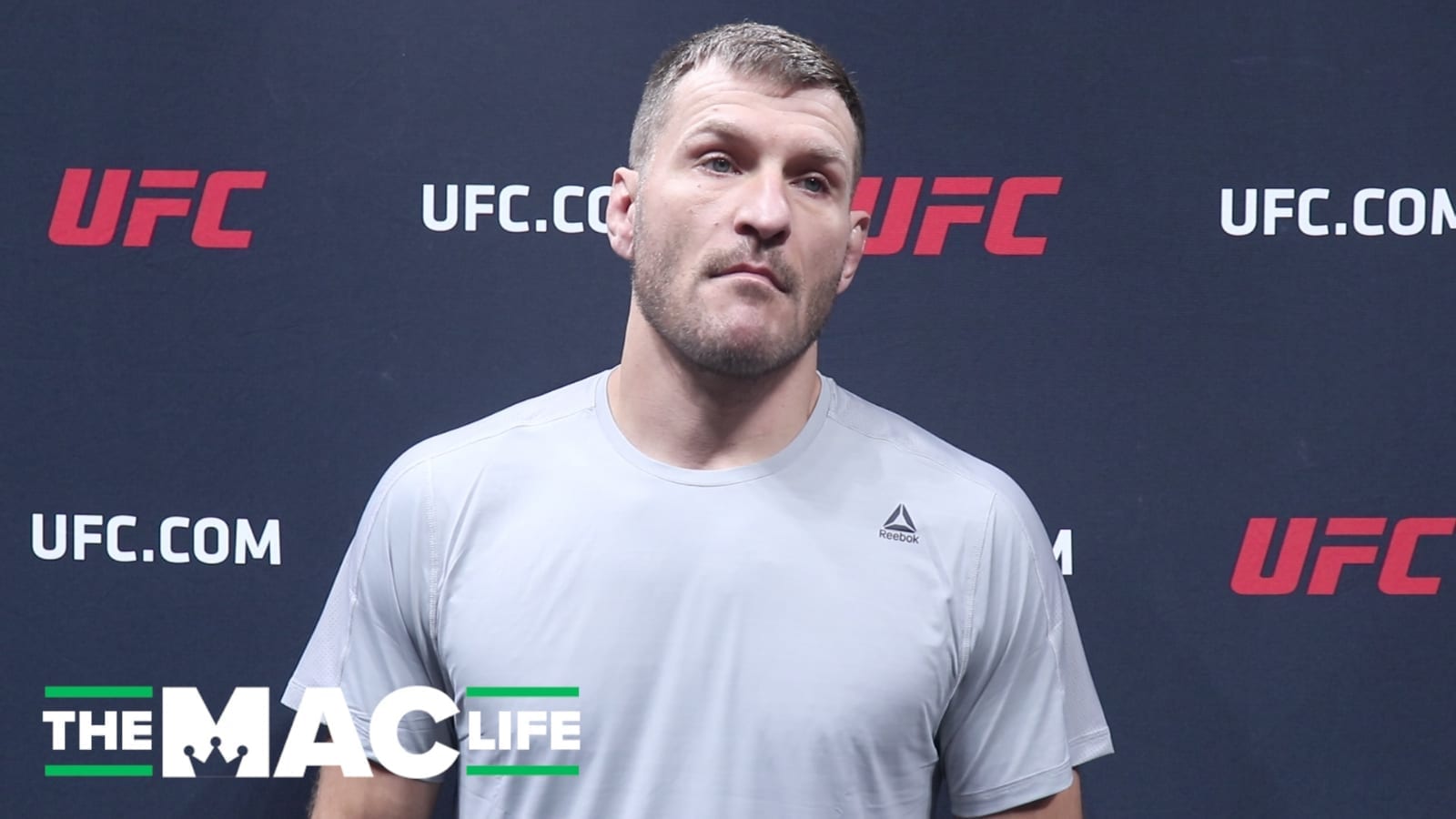 Stipe Miocic says he's not particularly interested in fighting Daniel Cormier for a third time, and instead would rather take on a new challenge in the form of heavyweight boxer Tyson Fury.
Miocic and Cormier both own a win over each other, and should a rubber match materialise, it would be MMA's highest level in terms of a heavyweight trilogy ever. Despite that, Miocic says he doesn't consider the two wins equal, and as such would rather do something different instead of preparing for a man who got under his skin last time out.
Speaking on the Ariel Helwani MMA Show, Miocic noted his interested had been peaked by Fury's recent suggestion he'd like to take part in a mixed martial arts bout, and the UFC heavyweight champion said he would love to meet Fury in either the cage — or indeed Fury's own boxing world.
"I saw Tyson Fury is coming into the mix now here," Miocic said. "I like a new challenge … With DC, I didn't fluke knock him out – I beat him. I decisively beat him. Our first fight, congrats to DC. But he caught me with a punch in the first round. There was a lot going on in my mind that night. No excuses, but he beat me. The second fight I won. There's no taking it away from me. I didn't get lucky, I just straight outworked him."
Fury's flirtation with MMA is as yet uncertain. It's believed the boxer is set to rematch Deontay Wilder in February of next year, and while clips of the boxer training with Darren Till has raised eyebrows, with Fury there's always the potential of it all being for publicity.
Despite that, Miocic is willing to put his name forward as someone interested if Fury's being serious.
"Definitely if he wants to step into the Octagon, I'll love it. I'll step in the ring. I'd love to box him. I would love to box him. He's a great fighter. He's a good dude and we'd put on a good show," Miocic said.
–
Comments
comments