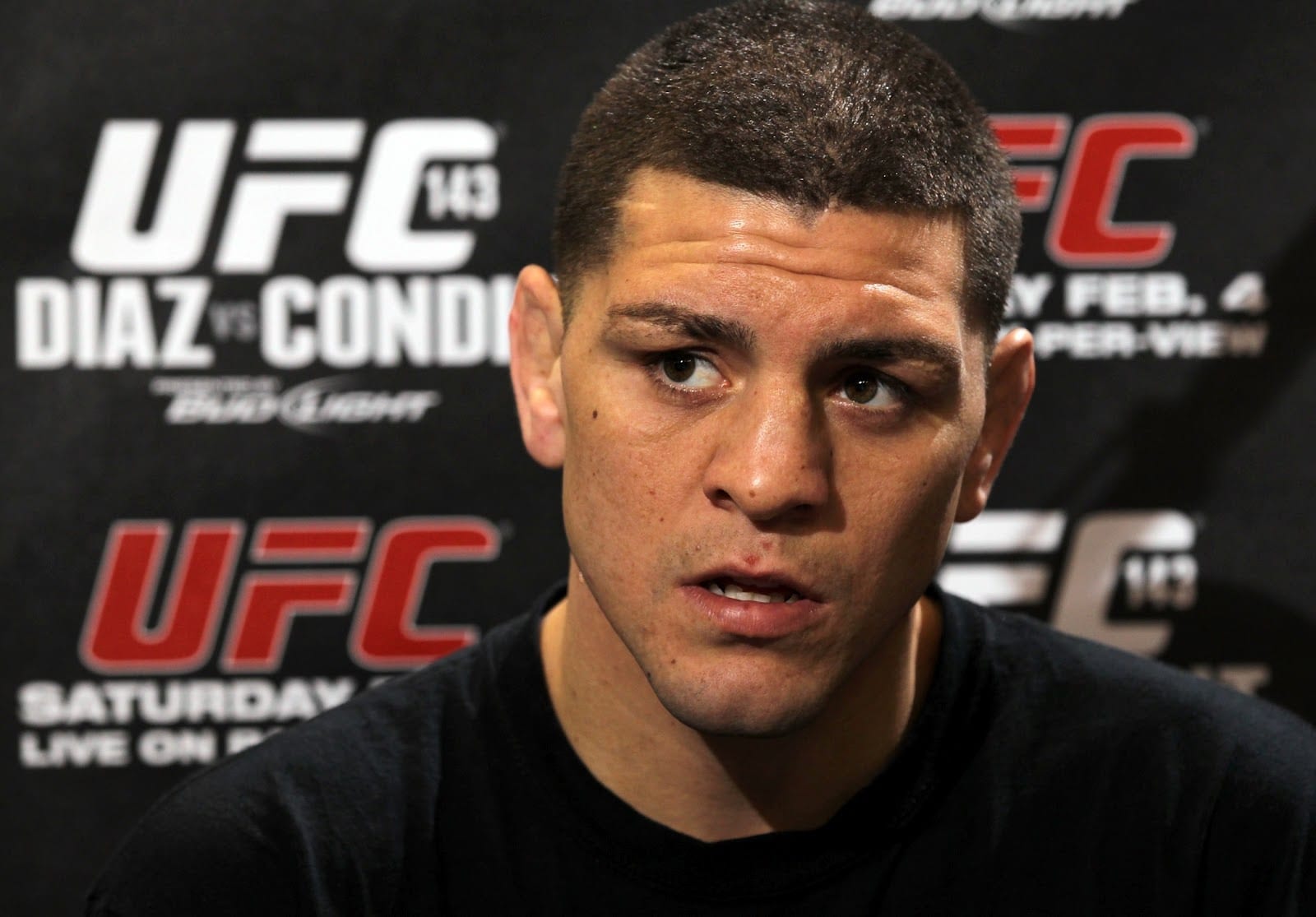 When Nick Diaz does an interview, it can be hard to quite pinpoint the exact point he's trying to make.
The mixed martial arts icon took part in a rare conversation on camera with ESPN's Ariel Helwani today, which as we've learned to expect from the older Diaz brother, contained a wide ranging field of answers and issues.
One moment that particularly stood out, however was Diaz' apparent issue with Jorge Masvidal's pre-fight comments about his younger brother Nate, in particular Gamebred's recent habit of predicting he'll 'baptise' his opponent.
"All I see is fucking dollar signs right now," Diaz said, speaking on the Ariel Helwani MMA Show. "But it's not on me. You wanna talk about baptising my younger brother? That's on you. I never had anything disrespectful to say, but you don't talk about baptising my younger brother. So you're already in a fucked position if you fight with me. You don't fucking talk about baptising somebody's younger brother. That's my baby brother. You don't talk like that to nobody.
"You wanna say that? You wanna do that? You wanna walk. That's on you. I understand, you got ups and downs in life too, I can relate too. That's why I ain't mad at you. But if you wanna walk, that's on you. You know what you got to do."
To be clear, it's uncertain if Diaz has any intention of returning to the Octagon — although his management told ESPN afterwards that he did want to compete again — and it did seem on a number of occasions that he was over his fighting past. For best context, the entire interview should be viewed, as Diaz was as unfocused and rambling as we've ever seen him, and in reality, questions should be asked about his ability to compete again. Perhaps the moment that most stood out, and should perhaps give us the best indication of Diaz' current mindset was when he was asked if he's happy with his life.
"No, my brother just got kicked in his fucking face," Diaz said. "And I've been having a really hard week. I can fight. I mean, I can fight. What I would have like to done was the New York marathon. That's what I would have like to have done, but all this my brother's fight stuff has kinda [left] me out of my zone. But meanwhile I got this gym opening up real quick in L.A. I like that. I'm glad to have made that move..
"You know when you fight that much, it sometimes becomes the glue that keeps you in relationships, and those relationships are the glue that keeps you grounded where you're at. And that's ok. Because I learned one day, alright well sometimes everybody's like, 'You gotta cut your circle shorter', and after awhile I found in someways he who travels on his own travels faster — you learn this when you're by yourself a lot — but he who travels with others travels further.
"As you can see, I have others. Where are your motherfucking others? What did you do? That goes for everybody. I'm definitely the most decorated with others."
Comments
comments