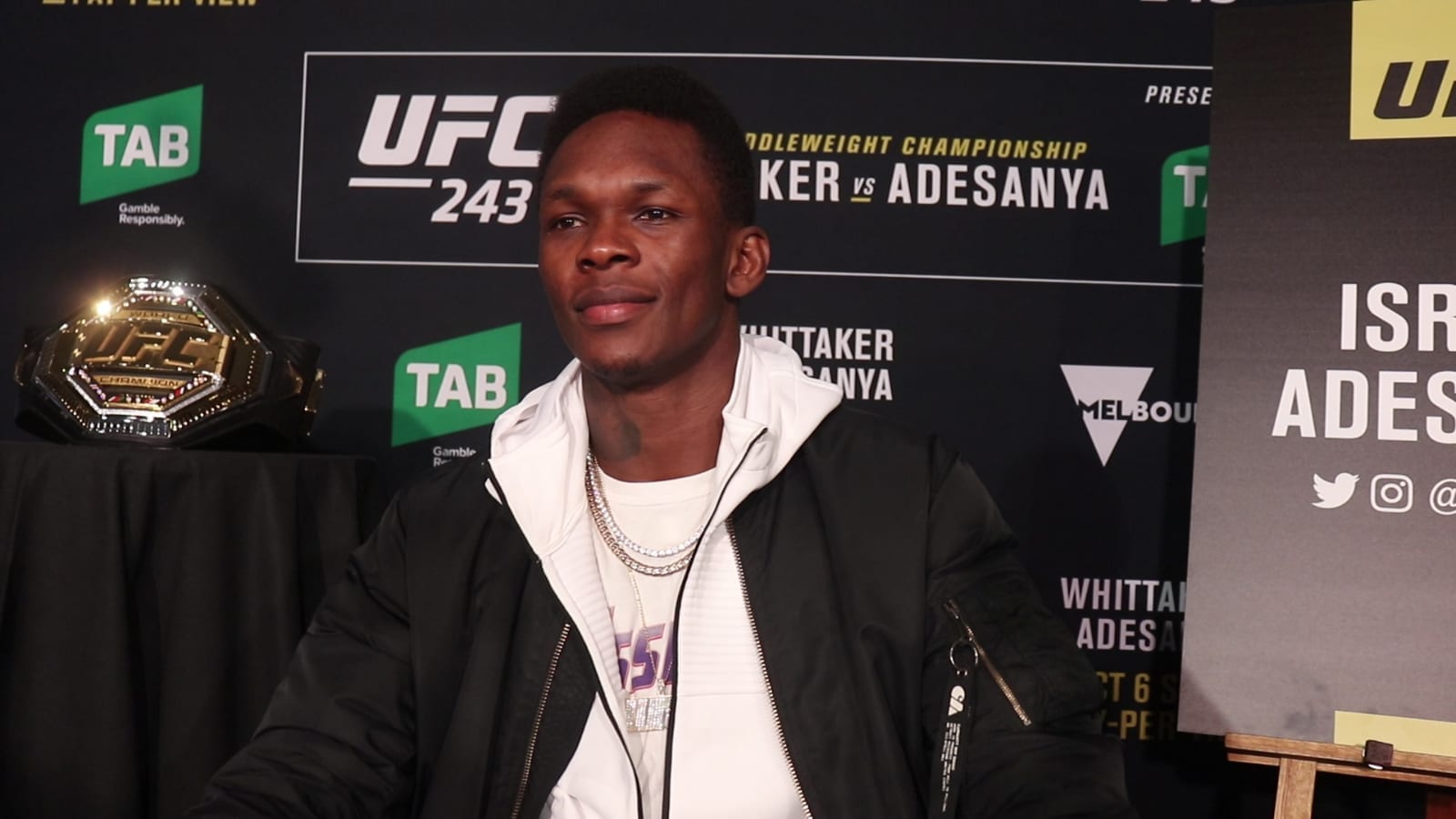 Israel Adesanya wants Jon Jones to either do something to make a fight happen, or just shut up until it happens organically.
Adesanya and Jones have been jawing back and forth over the past few months, with the light heavyweight champion apparently taking issue with some of Adesanya's words. Should both men win, it's clear a fight between the two champions when Adesanya decides to move up to 205 will be a blockbuster.
Until then, Adesanya says, Jones should stop talking.`
"He will face me eventually, but I'm going to respect the game," Adesanya said, speaking to TMZ. "I'm going to do what got me to the dance which is honor the game and defend my belt. I mean, he didn't jump up to heavyweight right after he won the belt. Fuck, you know? I want to do the work. If he wants to come down, come see me boy, if not shut the fuck up and wait 'til I come see you.
"I don't care (about waiting), we'll still fight at the end of the day. I'm not going to move too fast, cuz I've always had a plan and I never deviate from the plan. I'm going to stick to my guns."
–
Comments
comments