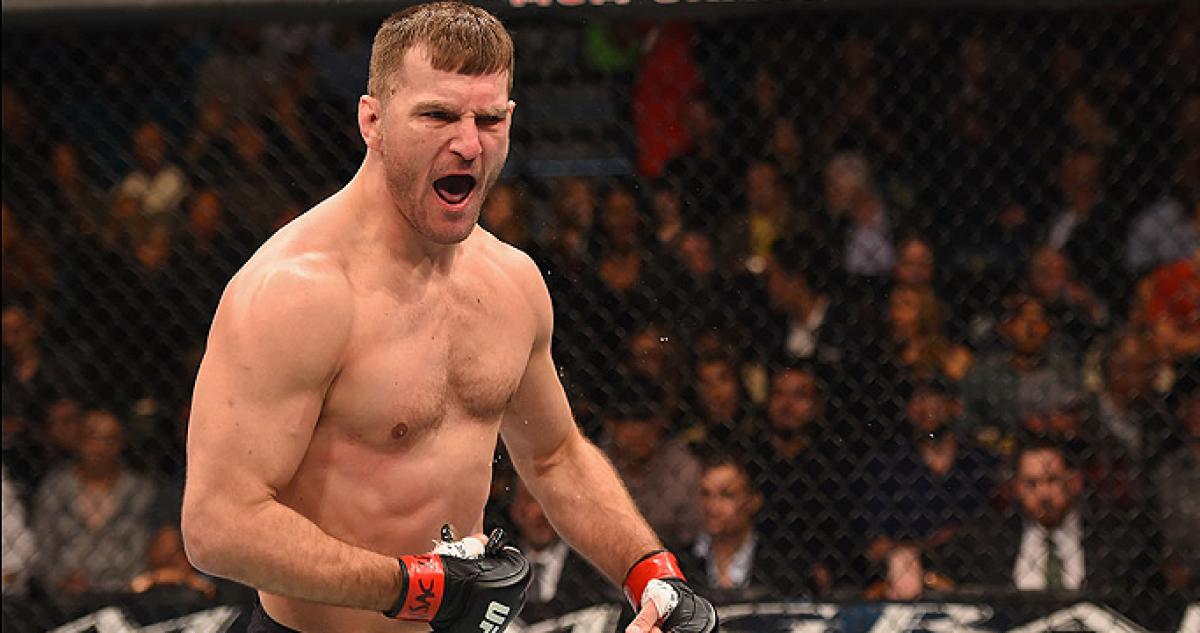 It's no secret Stipe Miocic wants his heavyweight title back. From the moment he lost it in July of last year, he's wanted it back around his waste. In fact, the only thing he wants more for his career than reclaiming the gold is beating the man who took it from him.
Hence why the former champion has spent the last few months chasing a second fight with Daniel Cormier. For a chance at redemption.
"It's everything," Miocic said to MMAFighting of a rematch. "Just because I know I'm the better fighter — I believe I'm the better fighter. In my heart."
Miocic vs. Cormier was over in a round, but it was a round that saw ebbs and flows in success for both men, before Cormier landed a picture perfect punch in the clinch that had Miocic out cold before he hit the canvas. For Miocic, while he can respect the skill it took to land that shot, his own record at heavyweight and the sudden end to the fight should mean he gets another shot to prove his own level.
"I felt like I was winning the fight," Miocic said. "I felt like I kind of got off track of what I was doing, not doing my usual and listening to the game plan. And just kind of overstepped what I needed to do and he caught me with a punch — a punch I didn't see. I'll say to this day, he doesn't hit as hard as [Francis] Ngannou. It was just right on the button, right where it needed to be.
"It wasn't like he was wiping the floor with me. I just knew I was the better fighter in there. And let me tell you something, next time it happens, next time we fight, you'll see a different fighter. A whole new me. A lot has changed."
Before their fight at UFC 226, Miocic and Cormier made no effort to hide their respect for the other, with both revealing they'd agreed on a personal call to fight in order to earn more money than usual.
That camaraderie seemed to have dipped since their bout and with the introduction of Miocic's anger, but the Ohio native seems interested in getting back to that level of appreciation.
"He's a gentleman like me," Miocic said. "If the roles were reversed, I'd do the same. I'd give him the shot back. I wouldn't sit around and say, 'No no, we're good, I'm gonna fight someone else.' No, man."
–
Comments
comments