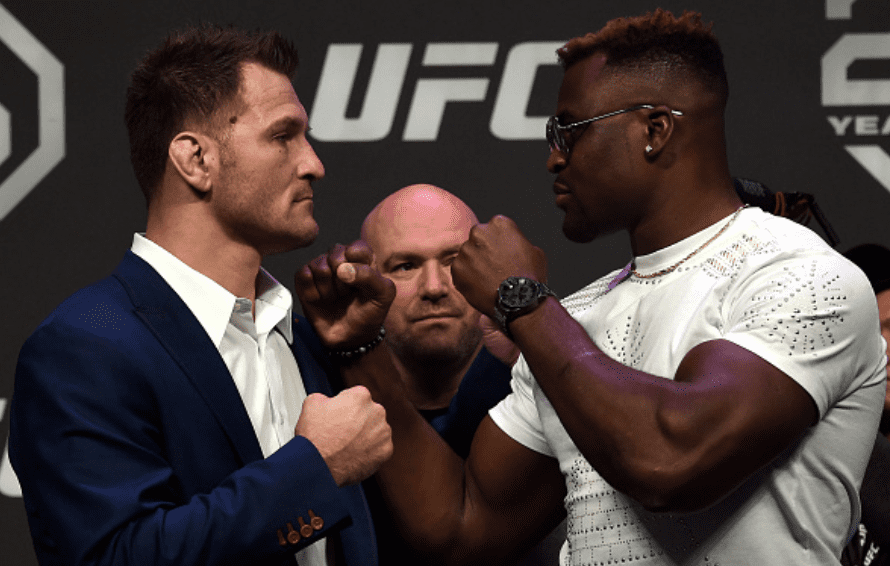 Stipe Miocic employed a near-perfect game plan to rout Francis Ngannou to a five-round decision in their January 2018 heavyweight title fight, but the current UFC heavyweight champion says that the Cameroonian fighter's much-vaunted power will cause Jon Jones problems should that hypothetical match-up become a reality.
There is increasing talk of a heavyweight super-fight between 205-pound champion Jones and Ngannou which, despite not appearing to have the backing of UFC president Dana White, has seemed to be endorsed by fight fans who are craving an opportunity to see Jones compete against fighter from outside his natural weight category.
Ngannou, perhaps the UFC's heaviest puncher in history, very much fits that bill — and Miocic says that Jones shouldn't underestimate his potential opponent.
View this post on Instagram

Everybody do have punching power my friend. But not my power. I hit you like this, you won't keep going.
"That would be a good fight," he said to MMA Fighting. "Interesting matchup. I think anyone fighting [Ngannou] is a tough fight cause he's so explosive and he hits super hard. That's the one equaliser.
"He might not be as technically sound as Jon Jones but he does have power."
That he does. Ngannou's last four fights have come against top-tier opposition, but all of them met the same fate. In fact, his four most recent wins against Jairzinho Rozenstruik, Junior Dos Santos, Cain Velasquez and Curtis Blaydes, came in a cumulative total of less than three minutes. At the moment, it seems no one can last a round with 'The Predator', let alone defeat him.
Jones, though, has made a career out of overcoming every challenge he faced in the octagon, and Miocic says that for a fighter of his style and skill, it could be another example of the light heavyweight champion's greatness.
"I definitely think [Jones] can win with a great game plan but like I said anything can happen,' Miocic said. "You're wearing small gloves, heavyweight division, dude throwing bombs. Anything can happen honestly."
Comments
comments