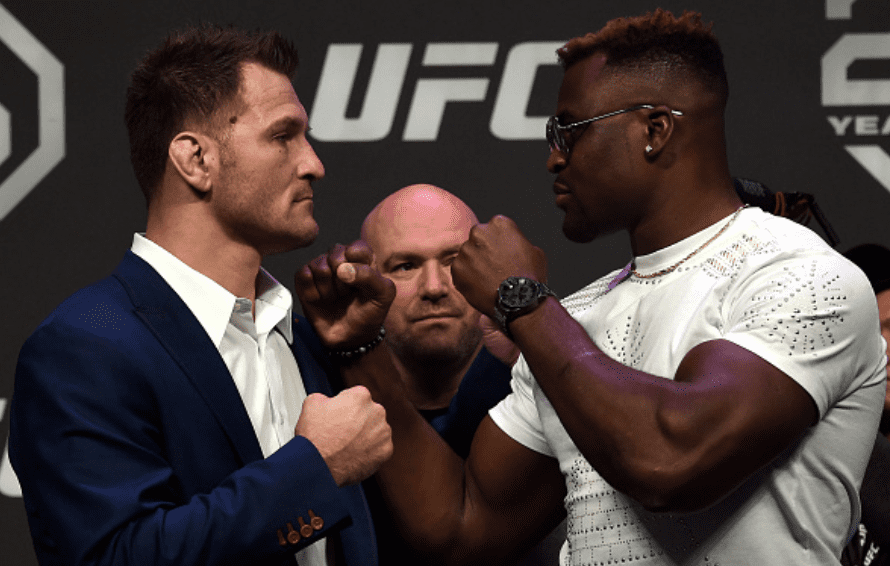 Stipe Miocic has become something of a forgotten man in the UFC heavyweight fold.
The former champion, who still holds the record for the most successful title defences in divisional history, has — to a casual observer at least — been scrubbed from the championship picture after losing to Francis Ngannou in March. Since then, Ciryl Gane has won an interim title by defeating Derrick Lewis to secure his own shot at Ngannou at a future date, leaving Miocic uncertain as to his next move.
"Hey, nothing new," Miocic said of his place in the heavyweight title picture, via MMA Fighting. "It feels like it's like that all the time with me. Right now it's time for us to sit down with Dana and figure this all out and try to find the right path."
Gane's status as interim champ means that a title shot for Miocic isn't coming anytime soon, while Jon Jones' supposed heavyweight debut could also complicate matters for Miocic's next move. But as for the introduction of the interim title, Miocic says that was the UFC's call.
"That was the UFC's decision," Miocic said. "It's not mine. I wish I would've gotten a call offering me the fight. I never got one, but it is what it is. I probably wouldn't be able to take it anyway, but it would've been nice just to be offered it. But there's just so much going on. There's a lot of moving parts, I guess you would say. I'm going to sit down with Dana here in September and kind of figure out what's the next gameplan and what we're going to do."
As for what might be different in a third fight with Ngannou, with the scores currently tied at one apiece?
"There's a lot of things," Miocic said. "Even if you win, there's a lot of things you can do for adjustments and stuff like that. And I see a lot of things I did well and a lot of things I did right, but listen, at the end of the day I got knocked out.
"I just want to get my belt back. That's all I've really thought about. I haven't really worried about retirement. I'm having fun, and as long as my body feels good and I'm having fun, we'll keep going."
Comments
comments