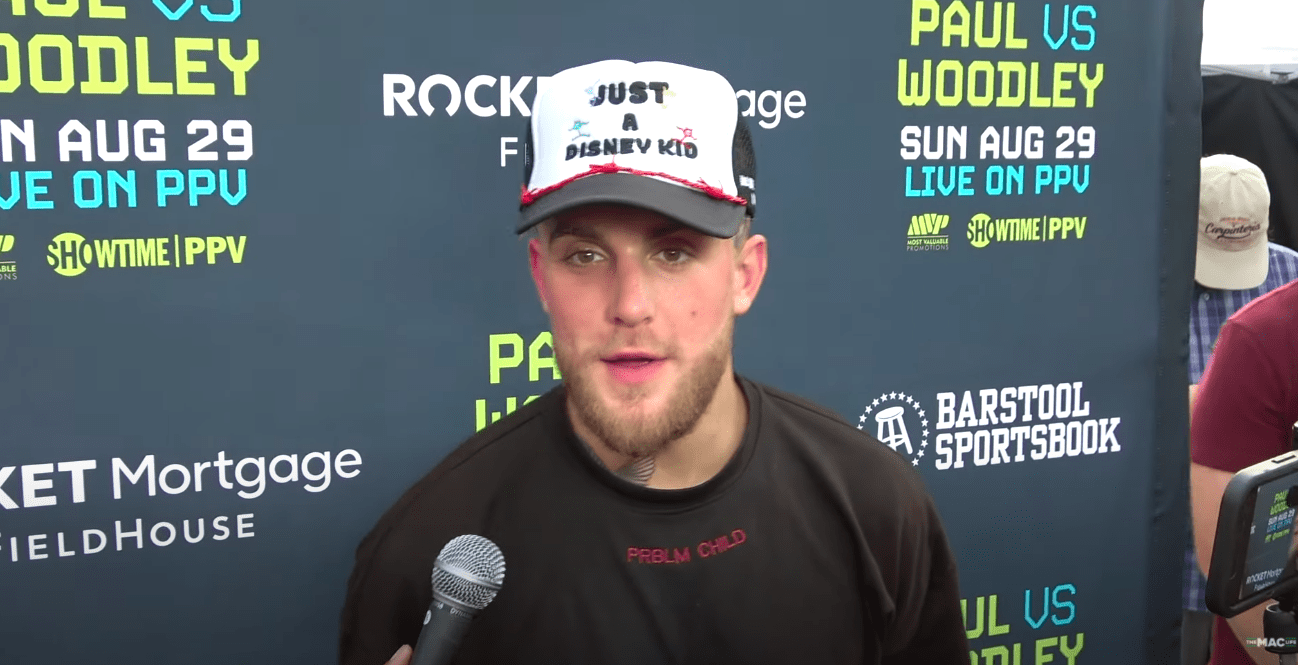 Ahead of Jake Paul's fourth professional fight this weekend against Tyron Woodley, the media in Cleveland wanted his thoughts on his public war of words with UFC boss Dana White — and Paul says their differences will be settled with his fists. 
Paul has become an unlikely figure in the ongoing fighter pay debate in the UFC, frequently railing White for what he sees as low pay packets for some of the UFC's top stars. He has put his money where his mouth is too, contributing to an online crowdfunding campaign launched by a UFC fighter in an attempt to help cover training costs, while also slamming White for his reluctance in arranging the highly sought after (by fans, at least) heavyweight matchup between Francis Ngannou and Jon Jones.
And speaking to the media — including The Mac Life — in Cleveland, Paul detailed how his rivalry with Dana White will end.
"We go back and forth, at the end of the day. He was always talking about me, I'm always talking about him," said Paul. "He's trying to discredit what I'm doing. One moment, he loves Tyron Woodley, and he's a five-time UFC champ, and Dana White saying he's one of the greatest welterweights ever.
"And then, boom. Twelve months later, 'He sucks, Jake Paul's fighting him' blah blah blah. He's just trying to discredit anything that I do, which of course, that's what I would do if I was in his position. He's a smart guy."
And when it comes down to it, Paul says he would throw hands.
"I think it ends with me running into him in a club in Vegas and knocking him the f*ck out," he warned.
Check out his comments below:
–
Comments
comments