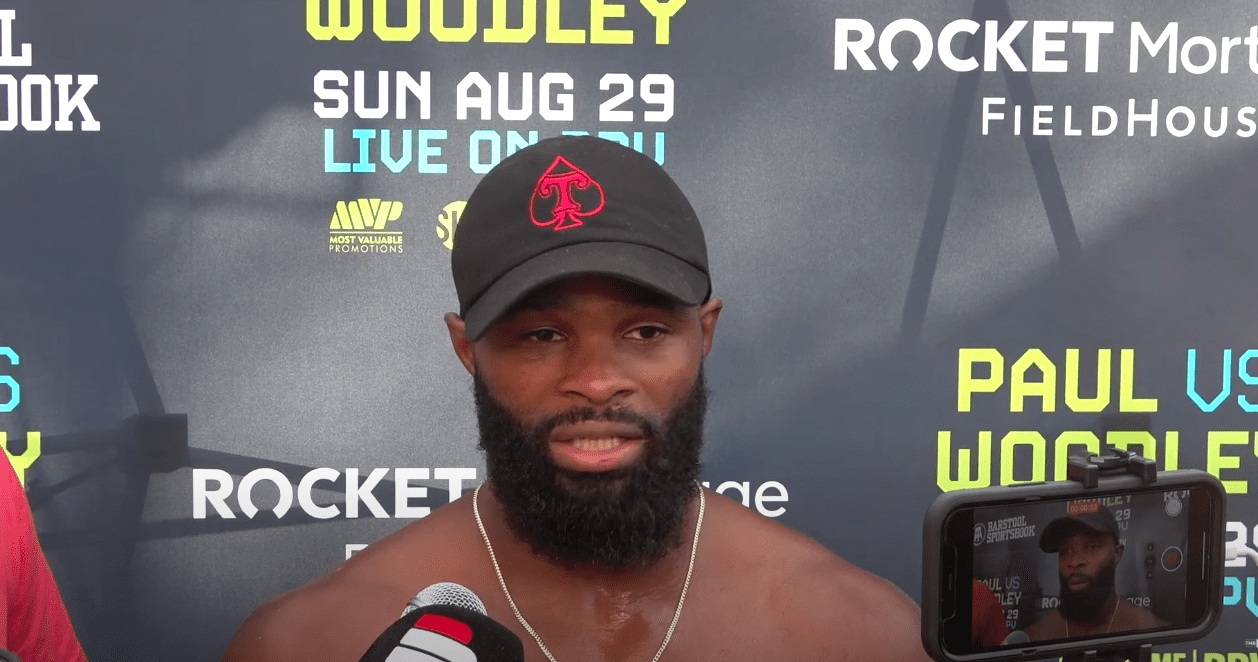 After months of talking, we're just a few days away from somebody being proven wrong.
Both Tyron Woodley and Jake Paul have been adamant throughout the last few weeks that this Sunday's scrap between the YouTuber-turned-boxer and the former UFC world champion will go their way — with Woodley being particularly vocal that he is the man who will hand novice boxer Paul his first professional defeat.
And he was once again in that type of form when he met the media, including The Mac Life, in Cleveland, Ohio on Wednesday.
"This will be the biggest pay-pay-view of the year," Woodley announced. "I said it a long time ago, people thought it was funny. No other fight this year in boxing, in MMA this year has more people wondering what the f*ck is going to happen. This is that fight. I'm telling you right now, it's war.
"All it is war," Woodley added. "Anybody who has stood up for anything, it's war on Sunday. I'm going in there for everybody. Not just MMA. Anybody who's fought for anything. I feel like I'm the greatest."
Check out Woodley's full comments below:
–
Comments
comments